Sendik's grocery store coming to campus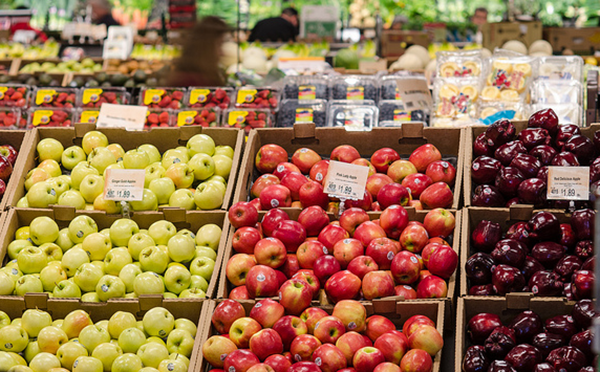 A Sendik's store will open on campus at the northeast corner of 16th and West Wells streets, the university announced Wednesday.
Construction will begin in July, and the store is slated to open this fall, said Nicholas Bandoch, Sendik's communications director.
This will be the 19th store for Sendik's Food Markets. The Marquette location will feature Sendik's Express, the local grocer's online ordering and curbside pick-up service. The store will include snacks, single-serve meals and fresh produce.
It will follow a similar model to stores Sendik's recently opened in Greendale and Bayside, but be tailored to the campus community.
The store may not have all of the offerings of a full-fledged grocer, but it will have more of a focus on quick and fresh foods, Brandoch said.
The new Sendik's will be a part of Business Improvement District (BID) 10, whose focus is to recruit new businesses to the near west side neighborhoods.
The 4,800-square-foot store expects to employ about 20 associates from the community, including part-time work for students.
When students leave for long breaks like winter and summer vacation the store may have adjusted hours, Brandoch said.
"That is something we will have to wait and see about," Bandoch said, adding that it depends on the ratio of student and community customers.
A grocery store on campus has been one of President Michael Lovell's long-term goals.
"From my earliest days as president at Marquette, I told our students and our partners in the Near West Side that bringing a top-quality grocer to our community was the highest priority," Lovell said.
The university looked at several different grocers, but Sendik's seemed to be the best option, university spokesman Chris Jenkins said.
"A number of grocers expressed interest in working with Marquette, but ultimately Sendik's was the right fit," Jenkins said. "Like Marquette, Sendik's has deep roots in Milwaukee and is committed to fresh, quality food, excellent customer service, and a history of giving back to the community."
University & Community Impact
Julie Trotter, a senior in the college of Health Sciences, is relieved that a grocery store will be in walking distance from her apartment on campus.
Trotter usually takes an $8 Uber to Metro Market on 1123 N. Van Buren St., which is 1.4 miles from campus.
"It doesn't sound like a lot but it adds up," Trotter said. "As a college student, I'd rather spend that money on food instead of the process of getting food."
It's not just students who will be affected by the new store.
During planning meetings Avenues West community members advocated for a grocery store, said resident and Hunger Task Force executive director Sherrie Tussler.
"All in all, I say it's a much better alternative to an open pantry," Tussler said.
However, she does have one concern — pricing.
Prices varies from store to store even in a chain, Tussler said, noting that prices may be impacted by the amount competitors in the area.
"I think the Sendik's store is  great for the Marquette's campus, but it may not be the solution for anyone west of 27th," Tussler said.       
Even if it's not the answer for everyone, it's still a step in the right direction, Tussler said.
"Any store with fresh, healthy food is good news."
Leave a Comment