What do we want? A higher price! When do we want it? Now!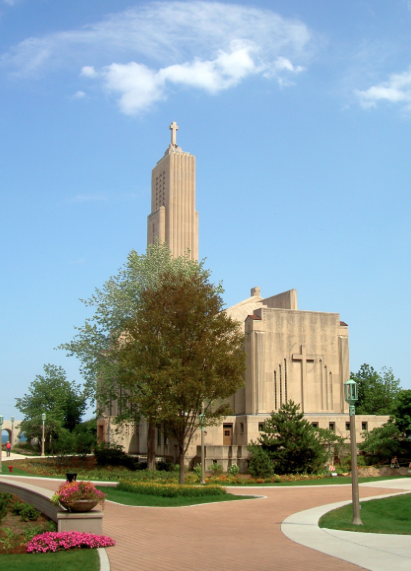 If you have been following Jesuit university news – and who could blame you if you're not, it is sort of a niche – you've probably come across the recent protests at Loyola University Chicago.
Students believe that Aramark (Loyola's equivalent to Marquette's Sodexo) should pay the kitchen staff a living wage, and they got into some trouble with the administration for putting on a demonstration.
It is a tale of irony upon irony. Ironic in that a Catholic school's administration is slapping its students on the wrist for acting on the Catholic principle of respect for and solidarity with the worker.
And also ironic in that the students are essentially asking for an increase in the price of their meal plan. Belonging to such a fine Jesuit institution, they aren't idiots. They must know that the workers' wages come from nowhere but the consumer's purse.
Ironic, too, that while Loyola students ask to pay more for a just cause, at Marquette we write articles complaining that tuition has been raised 3.5 percent. I'm not sure if that makes them more principled than I, or just richer.
In any case, I doubt it's the quality of the food that has convinced students that the chefs need a raise. Colleges.niches.com gave it a B-, which isn't bad, but nothing to be excited about. (For comparison, Marquette got a B).
If Loyola had a shrewd administration, they would yield immediately to the protesters' demands. And why stop at the kitchen staff? They could extend the students' arguments and say it's high time the custodians, professors and other employees received a raise. They would have the perfect excuse to increase tuition far beyond Marquette's modest 3.5 percent, and should anyone question them, they could insist they are simply listening to the voice of the students.
If Loyola's students were really committed to this cause, however, I think it would be more effective for them to cut out the middle man. Instead of waiting for Loyola's bureaucracy to acquiesce, why not start a collection, give the money directly to the workers?
I have a hunch that the students are motivated a little bit more by a certain socialist than any pope. Mr. Sanders' push for a $15 minimum wage is, after all, one of the reasons millennials are so enchanted with him. It's a very trendy cause now – you don't even need to have taken an economics class to join.
Leave a Comment