HUGHES: Yes, white privilege does exist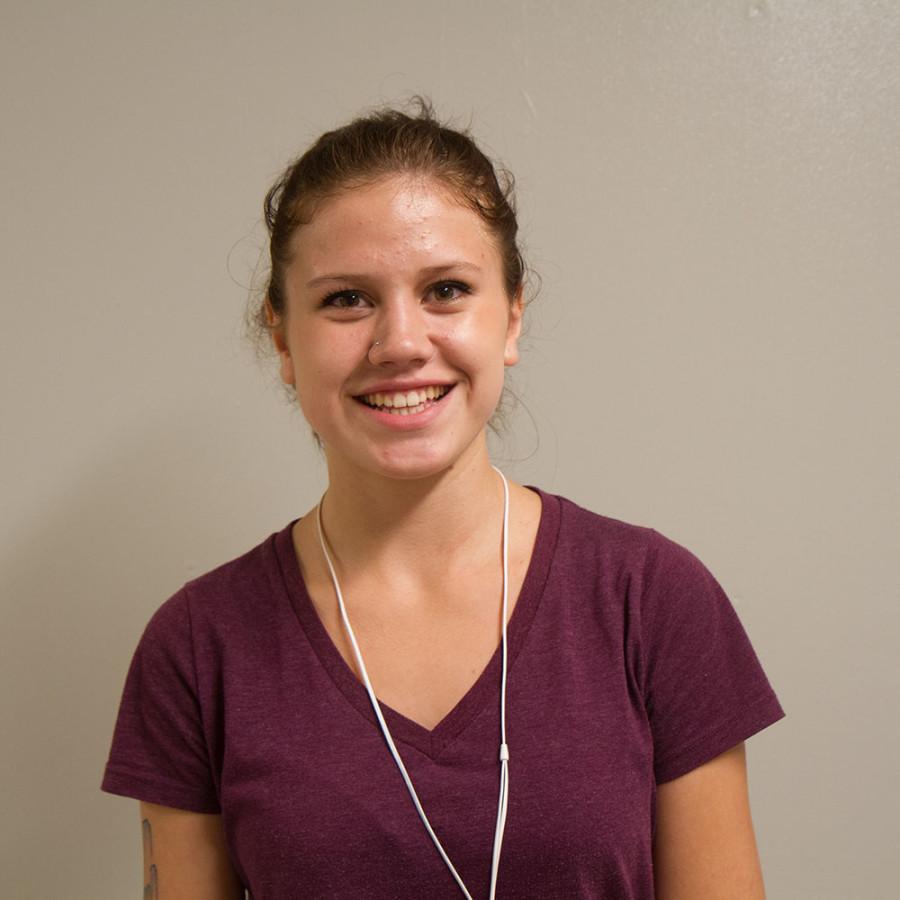 Morgan Hughes, Columnist
November 12, 2015
We had just finished eating and had moved from the dining room to the living room of my grandma's house. My uncle was tipsy on boxed wine and was in the mood to talk about politics. This was around the time of the Ferguson riots, and my uncle, tipsy or not, was not going to miss the opportunity to share his opinion on the issue. He made a few insensitive remarks, but the one that really stuck with me was when he said, "white privilege doesn't exist. It's just an excuse to make white people feel guilty about slavery. I know white privilege doesn't exist because of all the poor white people in the country."
Taken aback, and not in a sympathetic crowd, I was forced to show my disgust with just an eye-roll and a scoff – typical of the average American teenager.
While my drunk uncle might need some convincing, I think that it is pretty apparent that I am privileged to be white.
The first indicator of my privilege takes the form of the two trailer parks in my hometown. One is nicknamed Little Mexico, the other has no nickname and is majority Caucasian. Why does one get a racially charged title, but the other one does not?
In addition to that, nobody is afraid to go into the "white" trailer park – but a friend from high school said she felt uncomfortable with the windows rolled down while driving through "Little Mexico" to pick up another friend.
Another trait reserved for the privileged is that no one asks me if my parents are legal U.S. citizens, or uses  race to make presumptions about their values. Sure, I've been asked if my parents are German or Italian, but no one assumes that they are illegal immigrants, or that they are Nazi sympathizers. But the last time my little brother saw someone wearing a hijab he asked me if they were a terrorist.
There was only one Asian student who attended my high school between my freshman and senior years. He was Laotian, but everyone assumed he was Chinese. No one assumes anything about my heritage because they ask me first.
I can flip through a magazine and see hundreds of pictures of white women. The percentage of white leading actresses among my DVD collection takes a dramatic majority. It is an undeniable fact that most media representation of minorities is either token or vacant altogether. Why is having a relatable celebrity role model a privilege reserved for white people?
I'm not trying to make white people feel guilty about the things they can't help. I don't feel guilty about my privilege. If anything, I feel angry and confused. What should be basic human rights are luxuries that I am afforded because of my skin tone.
Saying that white privilege doesn't exist is a privilege only white people have. I have no idea what it is like to be systematically oppressed because of my race. I can write this article with any combination of words, and none of them would be able to deliver a true understanding of not having white privilege.
I can share this article and get complimented on being open, perceptive and intuitive, but if I were a minority and shared this article, I think my language would be perceived differently. I would be called angry. I'd be accused of blaming the system for my "lack of luck."
I may not be able to relate to the minority population, but I have this platform, so I will do my best to utilize it. The first step to removing systematic oppression is admitting that it exists, despite not being able to truly understand what it feels like to be a victim of it.