Sign language courses to be offered this fall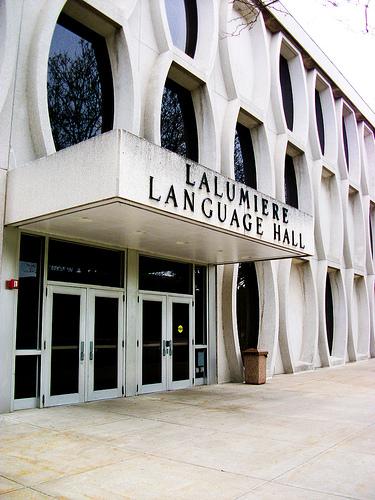 The Department of Speech Pathology and Audiology added two new sign language courses to its fall 2015 curriculum.
The sign language courses will not fill any requirements for speech pathology majors but will instead count as general electives.
"During the first hour that the sign language courses became available for enrollment, 17 students enrolled," said Linda Crowe, chair of the Speech Pathology and Audiology Department, in an email. "As of noon Monday, April 27, 39 students had enrolled in the Introduction to Sign Language courses."
After Crowe was hired in January, she asked about offering a sign language course based on perceived interest across campus. She investigated the option once students and faculty began contacting her about making a sign language course possible for the fall.
"First, I contacted area sign language interpreters to see if anyone in the Milwaukee community had previously taught sign language, and if anyone was interested in teaching an introductory sign language course at Marquette," Crowe said.
Seven sign language instructors and interpreters responded and indicated interest. Then she needed approval from the College of Health Sciences dean's office to hire an adjunct professor.
Once Crowe received approval, it became a team effort. She said Jessica Payson, the department's office associate, worked with the College of Health Sciences Assistant Dean Michelle Shuh and Alex Frain from the registrar's office to create Introduction to Sign Language.
"Should the introduction to sign language course prove successful, it is anticipated that an intermediate sign language course will be offered in the spring 2016 semester," Crowe said. "However, this will depend on enrollment and instructor availability."
To her knowledge, Crowe said this is the first time a sign language course will be offered by her department. Julie Medenwald, a junior in the College of Health Sciences, is excited for the new course.
"I wanted to take sign language since I've been at Marquette and I've actually looked into doing it at other places outside and getting the credits to transfer," Medenwald said. "I've always wanted to take it."
Medenwald said taking a sign language course is very applicable as she gets further into her speech pathology major. She has a client who uses simple signs to communicate, some she can pick up on. However, she said it would be beneficial to have a wider knowledge of sign language.
"I think it's really nice to have alternative ways to communicate with your clients," Medenwald said. "A lot of times, speech pathologists work with the deaf and the hearing impaired and a lot of times they'll use sign language as well."