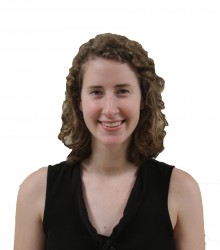 While some people find the prospect of speaking in front of a large group an exciting new opportunity to share ideas, giving a public speech is hardly everyone's favorite thing to do. To some, it can be seen as akin to standing naked in front of strangers and must be avoided in any context, at all costs.
Speaking in front of other people can be difficult and with the prevalence of electronic technology, there aren't a lot of opportunities to hone such skills. Many people are afraid or uncomfortable with public speaking as there is often the possibility that it'll lead to a confrontation with someone who strongly opposes your beliefs.
Speeches seem scarier than normal conversations because they usually put one person in front of a crowd to talk about their ideas which may draw a mixed response. It is hard to cater to all people who already have differing points of view when you are trying to accurately represent your own perspective and get your points across. It is inevitable that not everyone will agree with the content of every speech and some people might have negative reactions.
Last Sunday's Academy Awards and the reception of several of the night's speeches proves an example of how making a speech is not just about how well you perform but what you say and how that content is received.
Patricia Arquette won this year's Oscar for best supporting actress for her "Boyhood" performance and in her acceptance speech she called to all women, "we (who) have fought for everybody's equal rights," for "wage equality once and for all and equal rights for women in the United States of America." At the time, there was a roar of applause and approval from the crowd.
Since Arquette's speech, however, there has been great backlash against what her speech failed to mention in the short time she was given on stage to say her thanks. She continued her thoughts on wage equality backstage and on Twitter where she made some dramatic errors about social activism. Her comments have been taken to task, as some conservative groups have responded with critiques of her wealth status while some groups are upset that what she meant by "we" was really white women.
Rather than being praised for sparking a wider conversation about economic equality and racial disparities amongst women, Arquette is being condemned as a rich and white Hollywood elitist who thinks she knows everything because she played a lower-class single mother once. She is being shunned while the real issues are left out to dry.

Sure, Arquette was unable to address the harsh situation many women of color face and truly understand what it is like to really struggle economically, but her speech was not about that. It is unrealistic to think she could address all the world's problems in an extremely limited period of time.
Another example of a speech's limitations came from Common and John Legend, who won best song. They brought up the current struggle for racial equality and mass incarceration in the U.S. but one can argue that they didn't solve the problems and also ignored other ones while they were onstage. Their words were powerful and thought-provoking but not everyone has the same response to them.
One thing to take away is that many of the speeches from the Oscars were incredibly poignant and spoke to greater issues that remain fixed in our society. No one was required to make a political statement alongside thanking their families but it is admirable that some did.
Speeches are ultimately about saying and sharing something important. It is hard to accurately formulate your thoughts through speech (or in writing) and then have them please everyone, yet it is necessary to communicate honestly with others.
Expressing one's ideas and personal experiences can be pretty terrifying yet it is important for us to use these as opportunities to start conversations. Speaking out is better than hiding away your views and expressing them can lead to positive action.