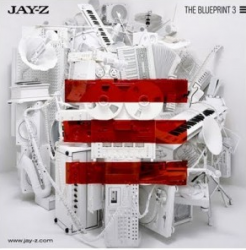 Every good practice or nail-biter game is rooted in hard work, talent and, obviously, a great soundtrack. As basketball season approaches, students are craving a playlist of high-energy songs to prepare for cheering on the Golden Eagles.
The Tribune spoke with a few members of the men's basketball team  – Wally Ellenson, a junior, and sophomores Deonte Burton and John Dawson – to find out what music drives them to play at the top of their game. Check out this collection of team favorites in order to warm up for a win the Marquette way.
"Run This Town" feat. Rihanna, Kanye West – Jay-Z
What better way to start getting your game face on than listening to a song about a hostile take over? This determined anthem of territorialism is a sure starter when it comes to getting hyped for a game. With the dissonant piano and rally cries in the background, we declare along with Rihanna that we plan to run Milwaukee tonight.
The key to success on and off the court comes in a quick form of confidence. Kendrick Lamar leads by example in this upbeat, infectious tune. Jazzy guitar threads and resilient lyrics help fans remember if Kendrick can overcome it, then we dare not let a loss get us down. "Lift your head up and keep movin'!"
"Otis" feat. Jay-Z, Otis Redding  – Kanye West
Kanye West gives another lesson in the do's and don'ts of reaching the top of the world. This 1960s jazz redux will make you want to stand up and dance in the stands. When we are the one's who invented this swag, who cares who's watching, right?
"Tonight (Best You Ever Had)" feat. Ludacris – John Legend
This easygoing song is vital to the relaxation requirement of any superfan. Victory will come in no time if we just sit back and trust our Golden Eagles while enjoying this song's mellow beat and John Legend's silky smooth voice of an angel. Who knows, Wojo could be the best coach we've ever had! Victory will come in no time if we just sit back and trust our Golden Eagles while enjoying this song's mellow beat.
"Good, Bad, Ugly" – Lecrae
In contrast to Kanye's ego, this synthy melody is a much-needed anchor to keep superfans and players alike out of the clouds and down to earth. While touching on the more serious side of life, this song is a foundation of focus, reminding us why we do the things that we love. It is the perfect wind-down to an aggressive warm up, readying us to take home the gold, fighting on.
To top off our collection of pump-up jams, we also constructed a Spotify playlist so you can check out what kind of music other Marquette fans, not just the basketball team, listen to in order to get in the zone. Find this collaboration here: Wire Sounds – Playerlist.

Alright MU, let's go!