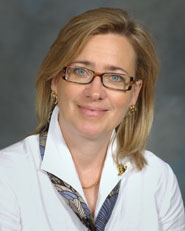 Lori Bergen, dean of the College of Communication, was announced Monday as one of five finalists for a dean position at the University of Colorado Boulder.
If chosen, Bergen would be the first dean of Boulder's College of Media, Communication and Information, which was unanimously approved to be added to the university by its Board of Regents last summer.
Boulder Provost Russell L. Moore identified Bergen as a candidate along with Thomas Finholt, of the University of Michigan; Eric Freedman, of the Queens University of Charlotte in North Carolina; Caroline Haythornthwaite, of the University of British Columbia; and Jonathan Potter, of Loughborough University.
Boulder's search committee received more than 50 applications for the dean position.
"All preparations are on track to welcome the first class into the new College of Media, Communication and Information next fall and hiring a visionary dean marks the next critical step," Moore said in a statement. "I thank the committee and its chair, Dean Anne Heinz, for forwarding five excellent candidates to visit campus."
Bergen, who has a bachelor's degree in history and political science and a master's degree in journalism from Kansas State University, joined Marquette in 2009. She's overseen initiatives like the O'Brien Fellowship in public service journalism and the Milwaukee Neighborhood News Services.
She also saw $20 million in support for student scholarships and other initiatives.
Bergen will travel to Boulder for a public session Feb. 17.
Marquette is seeking to fill its provost position as well as vacant dean positions in the College of Engineering and College of Business Administration.
Story continues below advertisement