Fr. Hendrickson named president-elect of Creighton University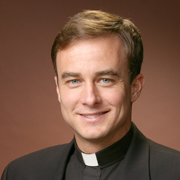 The Creighton University Board of Trustees announced Sunday that Marquette's the Rev. Daniel Hendrickson will become the 25th president of Creighton in Omaha, Neb.
Current Creighton president, the Rev. Timothy Lannon, announced his plan to retire in February due to health concerns. A nine-month search took place for his successor. Lannon will leave office in January and J. Chris Bradberry will serve as interim president until Hendrickson takes office July 1, 2015.
"Fr. Hendrickson brings a keen understanding of the value of a Jesuit education," said Scott Heider, search committee member and chair of the Creighton College of Business Board, in a news release. "His global teaching experience and his scholarly agenda, focused on Jesuit teaching, makes him particularly well-prepared to deepen Creighton's connection to its mission."
Hendrickson, a Marquette alumnus and current resident Jesuit, serves as the associate provost of academic initiatives at Marquette. He is also a member of Creighton's Board of Trustees.
Leave a Comment