Twitter Tuesday: Best finals distraction accounts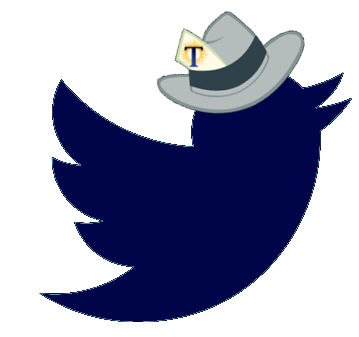 With finals lurking around the corner and stress running high, everyone could use a quick procrastination break. Since we know you will be sitting on social media anyway, here are some Twitter accounts to alleviate the last-weeks-of-school-before-break blues.
calm.com: @calmdotcom
For those students who are one flashcard away from losing it, calm.com's Twitter account may be just the trick. Pictures of soothing landscapes and calming inspirational messages are this account's calling card. Follow for a quick break from the insanity that is early December. To ramp up the experience, visit the full website and let your troubles fade away.
— calm.com (@calmdotcom) November 5, 2014
VISIT Milwaukee: @visitmilwaukee
You've spent an entire semester in Milwaukee and haven't been downtown once? The last few days before break are the perfect time. Follow for drink specials, new restaurant openings and holiday celebration announcements so your plans are in place by the time you finish the last exam.
.@VisitSeattle did you know we have a cool Public Market too? (although it isn't quite as large as yours) pic.twitter.com/6V2DqsvWh9

— VISIT Milwaukee (@visitmilwaukee) November 26, 2014
Cute Animals: @CuteAnimal_Pics
"I still have five exams and three papers and four group projects and six quizzes and two presentations and OH MY GOSH WOULD YOU LOOK AT THOSE WHISKERS!" Nothing can warm your heart and quiet your worried soul quite like a daily dose of baby animals. Follow for kittens and puppies.
— Cute Animals (@CuteAnimal_Pics) November 30, 2014
Food Pics Delivery: @PicsDelivery
Halfway through an all-nighter, you're looking for the perfect snack on GrubHub. Or, you're fantasizing about where you'll drag your friends or parents for your celebratory "finals are actually over" dinner. Follow Food Pics for ideas or simply for that warm and fuzzy feeling you get whenever you see melted cheese or chocolate sauce.
Chocolate Muffin. pic.twitter.com/klV2TRpyLF

— Food Pics Delivery (@PicsDelivery) November 17, 2014
Christmas Countdown: @christmas_clock
Now that we've passed Thanksgiving, it's finally acceptable to be thinking about Christmas. This is especially true during finals week; the arrival of Christmas means family, friends, food, presents and, most importantly, the end of finals. Even if you don't celebrate Christmas, follow for creative use of Christmastime emojis.
Hello December! http://t.co/08kJVBe1k6
Leave a Comment