The 1975 to bring daunting, unique show back to MKE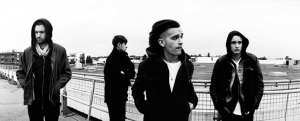 With quirky guitar tunes, intriguing lyrics and plenty of hair flips, The 1975 will return to Milwaukee's own Eagles Ballroom with their one-of-a-kind indie rock performance this Friday, Nov. 7.
For one of The 1975's opening bands, the name says it all. Young Rising Sons, an up-and-coming band right out of New Jersey, spreads uplifting and lighthearted messages with its music. Comparable to American Authors' freewheeling whistling, Young Rising Sons' recently released debut EP, "High," contains songs that encourage listeners to have a feel-good attitude and enjoy life. Sprouting from early inspirations by The Beatles and The Temptations, Young Rising Sons' alternative easy rock set makes a suitable fit as the precursor to the show The 1975 is bound to put on.
Also joining the opening lineup is CRUISR, a Philadelphia-based band dedicated to sharing upbeat hits. Full of summery, easy-going hooks, this indie-gem of a band's new EP, "All Over," will be effortless for its listeners to fall in love with. The happy, bright sounds will provide an excellent contrast to the more robust and dark sounds of The 1975.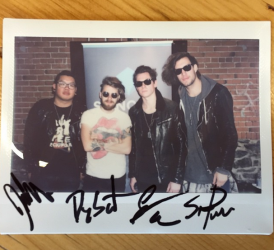 Established in Manchester, England in 2012, The 1975 is made up of Matthew Healy, (vocals, guitar), Adam Hann (guitar), George Daniel (drums, backing vocals) and Ross MacDonald (bass).  After spending their early years covering punk songs at local pubs, BBC Radio's Zane Lowe debuted their now-popular song, "Sex," sending The 1975 into national stardom. The group passionately presents a unique indie alternative rock in their music, incorporating eerie and creamy vocals and anthem-esque choruses. The 1975's self-titled album contains simply named tunes with cryptic stories about life and death, love and hope that could be straight out of a John Hughes movie.
As a Halloween treat, The 1975 unveiled its newest single, "Medicine." It was written as a re-score for the movie, "Drive," an indie thriller. The song lyrically seems to be written about a deep love that must be left but in turn serves as a grave for Healy's hurting ideas, according to him. The piece ends with a peaceful instrumental, allowing any listener to dwell on the lyrics and their own thoughts in reflection of the music. With soft undertones, a classical hint and The 1975's distinct amplified guitar threads, the slow and relaxed "Medicine" acts as a perfect continuance to the band's daunting standard of music.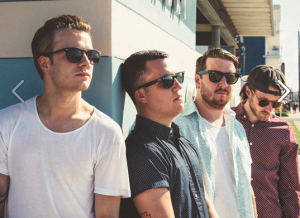 With the exclusive tunes and the unmistakable personalities of each of these bands, the Eagles Ballroom will be anything but comatose on Friday night. The indie-heavy line up for Nov. 7 will allow Milwaukeeans to get a good fix and hold on to summer for just a little bit longer before facing a harsh Midwestern winter.