Magic In Literature class added to English Dept. curriculum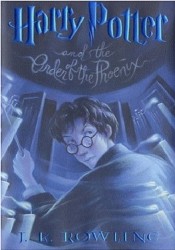 For many students, class enrollment simply requires signing up for predetermined courses on a specified pathway to their selected major. Others seek to enroll in more interesting courses, such as Magic in Literature, which will be offered for the first time in the spring 2015 semester.
The course is listed on Checkmarq as ENGL 3000, section 101, an introductory course within the English Department. Professor Gerard Canavan will be teaching this class in the spring. He explained the reasoning behind its introduction into the preexisting course list.
"We realized that we were constricting students' options by having too many and too specific of requirements," Canavan said. "We changed things around so that students were able to build their own major within the English department based on studying the things that were vital and important to them."
The course will look at different types of literature that involve magic and then look at them through religious, philosophical and theoretical lenses.
Canavan said that the class will examine work through "a new critical lens, a new historicist lens, a feminist lens, a Marxist lens, a post-colonial lens and a post-theoretical lens, answering the questions of 'What might Karl Marx have to say about Harry Potter?' or 'What would Freud say?'"
The course will cover texts such as "The Tempest," "Arabian Nights," "One Hundred Years of Solitude," and "Harry Potter and The Order of the Phoenix."
"Students will come out of the course able to read texts from a multitude of critical positions and provide strong textual analysis based on the style of criticism that makes the most sense to them," Canavan said. "I think we will be able to have some really interesting conversations about the political and cultural functions of these kinds of stories, trying to figure out why they've become such an important part of childhood and children's literature."
The enchanting new course offers students the unique opportunity to explore literary themes across a range of dimensions and realms.
"I think the flexibility of the course will allow us to explore a lot of different types of texts and cultural artifacts from the position of 21st century scholarship and really take them apart to see how they work," Canavan said.