Number of applicants up for class of 2018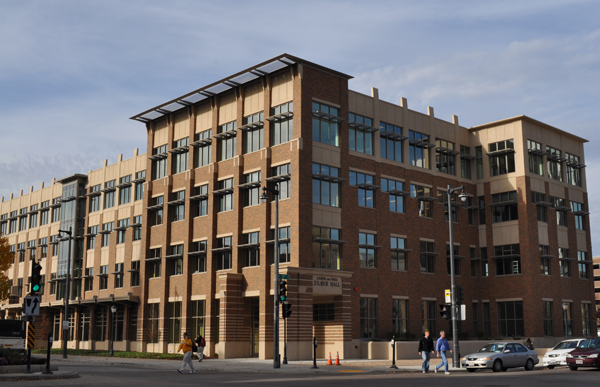 Despite a rise in tuition, the office of admissions said applications for the class of 2018 increased from last year.
Marquette received over 25,000 applications for the incoming 2014 class said dean of admissions Jean Burke.
"We hope to attract enough applicants so that we have a sufficient pool of students from which to enroll our freshman class," Burke said in an email.
Marquette's pooled admissions process refers to the applicants who compete with one another for space in a particular college. When considering whether to offer admission, the committee members review what students have done in high school, which includes standardized test scores, essays and letters of recommendation.
"We want to ensure that an applicant can be successful in their college at Marquette," Burke said.
Compared to the more than 25,000 students that applied this year, approximately 23,421 students applied for the 2013-2014 school year, and 22,890 students applied for the 2012-2013 year.
In recent years, almost half of the applicants were admitted to the university, including 14,000 students last year. However, Burke said the number of students admitted can vary given the areas of interest of the applicant pool and the number of spaces available in the freshman class. "Applicants have increased, on average, 10 percent each year for the past two years," Burke said.
Burke said typically, the university aims to enroll a freshman class of around 2,000 students. Currently there are over 1,000 freshman registered for fall 2014.
Burke said despite tuition increasing steadily over the past few years, financial problems do not affect the number of applications or the number of students admitted. According to the office of financial aid, the tuition rate is taken into consideration when establishing a financial award given to students.
Although the numbers provided by Burke are preliminary, official statistics for the class of 2018 will be released in October.
Leave a Comment