5 songs for when no one understands you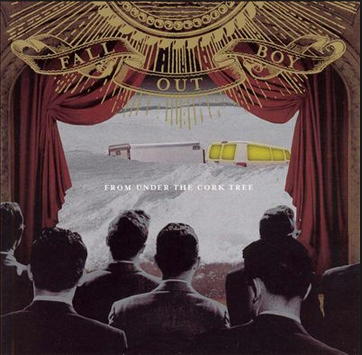 In honor of the popular #ThrowbackThursday, we decided to take you back to middle school with a quick, angsty collection of songs you might remember having on your 2007 iPod Nano.
"All These Things I Hate (Revolve Around You)" – Bullet For My Valentine
Bullet For My Valentine may be a little more "metal" than most pop-punk bands, but the mix of acoustic guitar and screaming lyrics just makes you want to sing this song at the top of your lungs. It's the perfect song for when you just want to hide in your room and not talk to anyone.
Most Angsty Line: "Wear your heart on your sleeve/ Make things hard to believe/ I'm not feeling this situation."
"Can't Be Saved" – Senses Fail
Senses Fail is a severely underrated pop-punk band that brings upbeat guitar riffs paired with catchy hooks. Lead singer Buddy Nielson's clean vocals compliment the heavier tones of the guitar. Whether you're walking around on a sunny day or sitting in a dark space all alone, "Can't Be Saved" makes you want to grab your favorite black hoodie with thumb holes and blast this song.
Most Ansgty Line: "I'm still crashing all the funerals of these people I never knew."
"Weightless" – All Time Low
Perhaps no band knows how hard it is to be a surburban teenager like All Time Low. The pop-punk band with a flair for the Top 40 combines light instrumentals with the occasional breakdown to create a song every kid can enjoy. Blasting this song out your car window with your friends while driving to the mall is the perfect way to show everyone just how angsty you are.
Most Angsty Line: "Turn a page/ I'm a book half unread."
"Welcome to the Black Parade" – My Chemical Romance
My Chemical Romance gave a voice to all the kids who just could not deal with all the middle school drama. Gerard Way and Co. sing about working through all the emotional stuff in your life and dammit, no one could have said it more perfectly. MCR created a movement of guyliner and all-black outfits and made Hot Topic a must-stop shop for any middle schooler.
Most Angsty Line: "I won't explain or say I'm sorry/ I'm unashamed/ I'm gonna show my scar."
"Dance, Dance" – Fall Out Boy
The kings of "emo" invaded every angsty kid's MySpace page with "Dance, Dance." One of the catchiest songs of the early 2000s had every kid screaming the lyrics at the top of his or her lungs, and even when the song comes on the radio today, nostalgia hits and they still know every word. From lead singer Patrick Stump sounding like he may just be singing with marbles in his mouth to emo heartthrob Pete Wentz, whether they wanted to admit it or not, "Dance, Dance" brought teenage angst to the radio, and everyone loved it.
Most Angsty Line: "This is the way they'd love if they knew how misery loved me."
Leave a Comment