Top 6 places to visit in MKE this fall
Halloween is one of the most celebrated holidays of the year. How can you not commit yourself fully to a celebration full of candy, costumes, bad halloween jokes (don't worry, they're coming) and scary stories?
To immerse yourself  in the spirit of fall, we want to ensure you are able to check out the best haunted houses, corn mazes and pumpkin farms before winter hits.
Hauntfest
640 S. 84th St., West Allis
Hauntfest is known for people shaking in their boots after getting through the 30,000 square feet of terror. The only hint we'll give? You'll start off in an elevator that will disorient you from your surroundings. This haunted house is the largest in Wisconsin and is open Wednesday through Sunday, just 20 minutes away from campus, in West Allis. To buy tickets, visit: http://www.hauntfest.com/tickets/. Student night is October 30th, where you'll get $5 off admission.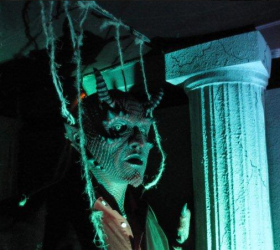 Mars Haunted House
734 W. Historic Mitchell St., Milwaukee
While you are waiting for one of the scariest experiences of your life, be sure to bring a friend that does not mind holding your hand. The Mars Haunted House actors rile up all of the guests waiting in line so that visitors are terrified before they even step foot inside. This haunted house is a ten minute drive from campus and is only $13 at the door.
Corn Mazes
Schuett Farm
State Highway 83 & Rd X, Mukwonago
This beautiful farm is home to one of the largest corn mazes in the state. Eight acres of confusing paths and dead ends will keep you occupied for at least an hour. Plus, they have awesome checkpoints that allow the visitors to use their smart phones for navigation. The fun does not stop with the maze; you can enjoy hayrides, the pumpkin farm and a big ole cup of cider. To check out pricing, head here: http://www.schuettfarm.com/Fall.html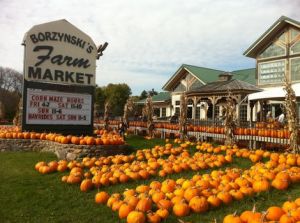 Borynski's Corn Maze
11600 Washington Ave., Sturtevant
Looking for a day off campus? Head to this lovely farm that includes another huge 8-acre corn maze, a market and over 400 types of cheese from around the state. They also have hayrides, a petting zoo, a pumpkin patch and a make-your-own caramel apple station. This will satisfy your fall Instagram cravings and allow you to take a break from the rush of campus. Everything is affordable here: http://www.borzynskis.com/seasons-events/corn-maze.php
Pumpkin Farms
Swan's Pumpkin Farm
5930 County Highway H, Franksville
Swan's Pumpkin Farm is the go-to for a day full of pumpkin picking, hayrides and activities that will take you back to third grade. To make it even better, they added a pedal kart track that is a huge hit amongst the "older kids." If you are looking for a day of family fun, this place is for you: http://thepumpkinfarm.com/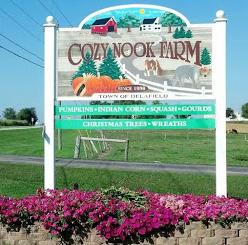 Cozy Nook Farm
SS1 W30780 Summit Ave., Waukesha
Heading to Cozy Nook Farm will be an extremely different experience. Instead of acres of land dedicated to fall activities, this is primarily a dairy farm. You will be able to experience the daily-doings of a farmer and take a tour of the farm on a tractor. Do not worry, you will also be leaving with new, fresh pumpkins. For more information: http://www.cozynookfarms.com/
Leave a Comment