MUSG plans to reintroduce Diversity Coordinator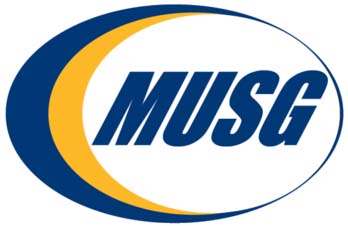 After a failed attempt in September, Marquette Student Government will again attempt to introduce a Coordinator for Diversity, Inclusion and Social Justice.
The effort to pass the amendment was prompted by a review conducted by the Higher Learning Commission last fall, which stated Marquette needed a permanent university-wide plan to address diversity issues.
Author of the new amendment, MUSG Senator Estefania Elizondo, a junior in the College of Communication, said the Committee of Student Life decided to reintroduce the amendment because it was the best solution to the diversity problem.
"This is the most immediate form of action that MUSG can take to satisfy both a need for the student body," Elizondo said. "It also satisfies the needs of the administration and their efforts to find a permanent solution to increase diversity at Marquette University."
A lack of diversity is not an issue exclusive to Marquette. 10 peer Jesuit institutions already implemented methods to advance diversity on their campuses, according to Elizondo.
The purpose of the coordinator, Elizondo explained, is to oversee all efforts to increase diversity on campus, as well as promote social justice. Elizondo also said the coordinator could help the program boards with efforts to plan diverse programs.
"Since we have a lot of diverse student organizations, it becomes increasingly difficult when you want to host an event to reach out to all of those groups," she said.
Elizondo said her amendment is similar to the previous draft introduced in September. The new draft, Elizondo mentioned, explains some of the confusion brought up during the first trial.
"This time we feel confident that we have explored all of the different options and possible solutions as to what is the most effective and direct way," she said.
MUSG Senator Ahmad Murrar, a senior in the college of Arts & Sciences, said there are several reasons why the first amendment failed, including confusion over the explicit coordinator role and a low senate attendance.
Elizondo explained that not all of the questions concerning the coordinator could be answered because the role is new.
"We really can't answer those right now because this is going to be an exploratory year, it is a new position," she said.  Elizondo also added that her committee did not want to explicitly legislate what the coordinator would have to do.
"We want to purposely leave it vague so they can effectively address whatever needs to be addressed," Elizondo said.
Murrar said that several student organizations have already shown support to add a Coordinator for Diversity, Inclusion and Social justice.
"A lot of students organizations have signed up to show up as sponsors for the amendment," Murrar said. "They said they wanted to see it passed and would come to speak out for it."
Elizondo said she wants any students who feel strongly about the coordinator position to come to the next meeting on Oct. 27 to "speak out and have their voice heard."
Despite not having a university-wide diversity plan, the latest census reveals an increase in campus diversity among students.