PATEL: MKE bucket list holds beneficial successes and failures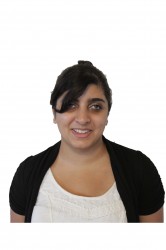 As a senior, I have a ton of memories about school and experiences with friends and classes. However, going into this year, I cannot say I had many memories or experiences with Milwaukee, the city I called home for the last three years.
My roommate and I both felt we let our time in this beautiful city get away from us and decided to enjoy senior year to the fullest. Over the summer, we created a Milwaukee bucket list with everything from visiting parks to kayaking, trying new restaurants to rock climbing. We vowed to complete this list by the end of the year in an attempt to get off campus and see more of the city.
The "Marquette Bubble" is a familiar idea to many, as it sets the idea that one's world during college is comprised of experiences and activities within the Marquette boundaries, both physical and mental. Pushing out of these boundaries is difficult for many and labelled as unnecessary by others, but as my roommate and I learned, it is very rewarding.
Students often remain in this bubble due to restrictions and barriers they put on themselves. Transportation is one I have heard mentioned time and time again. While it is true having a car makes getting around Milwaukee easier, the bus pass each student receives and the numerous bus stops on campus alone makes traveling this way easy and affordable. People question their safety while riding the bus and my reaction is that safety is never a guarantee, no matter where you are, so you might as well make the best of a great opportunity.
My roommate and I take our bucket list very seriously, but it is a bit of a joke among our friends. While we were at first disappointed by our "bucket list fails," they often led to the best memories and times we now laugh at. We learned from these experiences not to take our expectations too seriously, nor to be disheartened by some failures here and there.
Our successes have been memorable as well: kayaking in 40 degree weather was, for us, a major one. As I had never kayaked before, the experience was extremely rewarding and fun, and we have checked off many other items like this on our list.
Going to school in a city like Milwaukee is an opportunity many do not get to experience. Many students go to school in a place where their college is all there is to experience. We are pretty lucky we have the opportunity to explore culture, adventure and creativity, along with many more experiences here in Milwaukee.
My roommate and I have our bucket list posted on our wall as a constant reminder not to let any more time go by where we do not take an opportunity and not to take this city for granted. It pushes us out of our comfort zones in so many ways and the amount we have grown in independence and confidence is incredible. I challenge everyone to do at least one thing this semester off-campus and in Milwaukee, whether it is something as simple as going to a restaurant you wanted to try in an unfamiliar area, walking around a Milwaukee suburb or something more adventurous. The experience will show you that Milwaukee is not just what is outside the Marquette Bubble, but an integral part of the Marquette experience.