Marquette opens Big East play as they host Providence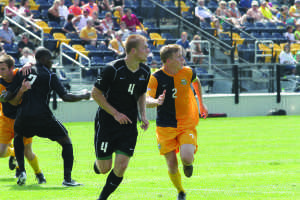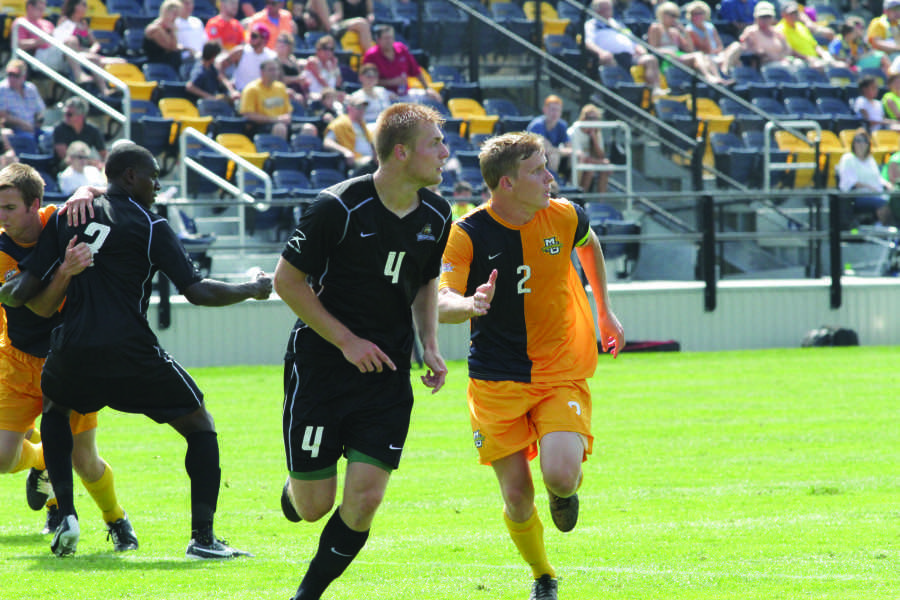 Marquette kicks off its Big East slate Saturday afternoon the same way it ended last year's, as it once again goes to battle with the Providence Friars.
Last season, the Golden Eagles defeated Providence at PPL Park in the Big East championship, claiming the first title in program history. The conference opener between these two teams could be a preview of another meeting on the same stage.
Marquette (5-2-0) is riding an impressive hot streak going into conference play. The Golden Eagles have not allowed a goal in five straight matches and have seen scoring from numerous players. Both ends showed their versatility in non-conference play. The back line stood strong despite injury and illness. The forwards have scored by committee, including contributions from many of the squad's underclassmen.
Marquette will have a formidable opponent in Providence, a squad that is not having issues scoring this season. The Friars are averaging more than two goals a game, including a 5-0 offensive clinic against Rhode Island in their home opener. Coach Louis Bennett believes this match will be the biggest test thus far for Marquette's defensive unit.
"Providence is a very good team," Bennett said. "They're feisty; they've got a street edge to them. They're explosive and they've done really well."
The Friars are paced in scoring by redshirt senior Markus Naglestad and sophomore Mac Steeves. Naglestad, a Norway native, is taking a much larger offensive role this season. His five goals are already three above last year's career best, which he totaled in 21 games. Steeves, who has four goals and one assist, has already matched his point total from his freshman year.
Providence is a part of a logjam of Big East programs earning national recognition. Marquette, currently ranked 13th in the NSCAA coaches' poll, is looking up at two conference foes, as No. 12 Creighton and No. 11 Georgetown sit right above them. Providence is sitting just outside the rankings, receiving four votes this week.
"When you look at the Big East … all the teams that may have had a rough start have now put their season back together," Bennett said. "Now the Big East is beginning to roll, so now we're going to beat each other up."
As exemplified by its high ranking, Marquette is one of the favorites to win the conference out of the gate. It should make for some highly competitive matches, as other squads look to earn a quality win against the Golden Eagles.
"Whether we've got a target (on our backs) or whether we haven't got a target is of no consequence to us," Bennett said. "I would feel disrespected if any team came here, whether we were 180th in the country or 8th in the county, if they didn't come here to win and try and play their best."
If Marquette wins a second straight Big East title, it would be the first time a team has done so since Connecticut in 2004-05. With the talent in this conference, the team knows it will not be an easy feat.
The road back to PPL Field and the Big East tournament begins Saturday for Marquette at 7:05 p.m. at Valley Fields.
Leave a Comment