6 fictional characters to follow on Twitter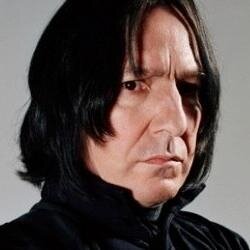 Professor Snape: @_Snape_
Known from J.K. Rowling's beloved "Harry Potter" books, Professor Snape is the loathed potions master at Hogwarts School of Witchcraft and Wizardry. Professor Snape shares his sarcasm and wit with Twitter followers, often commentating on pop culture and connecting current events to Harry Potter references. If you are a muggle who is obsessed with the fandom, you will be entertained by Snape's satirical comments.
The Dark Lord: @Lord_Voldemort7
Tom Riddle, more commonly known as Lord Voldemort, is also from the magical world of Harry Potter. Similar to Professor Snape, The Dark Lord also comments on current events and ties them back to the wizard world, yet he is able to do so in his own snarky way that differs from Snape. You do not need to be a Death Eater to follow Voldemort.
Darth Vader: @darthvader
After Vader lost the Death Star, he decided to take on Twitter. From the "Star Wars" franchise, Darth Vader shares his thoughts on public issues while comparing them to people and events from the classic movies. While tweeting about movie references, Vader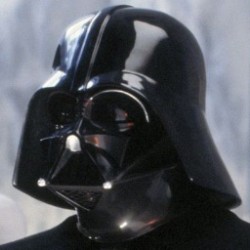 also pokes fun at himself by making light of his past failures. People who have seen the movies will understand his sly commentary and jokes.
Gollum: @preciousgollum
If you're a Lord of the Rings nerd and you can't get enough LOTR humor, follow Gollum for the latest Middle Earth drama. He tweets references from the books with his misunderstood and neglected perspective, adding a twist to the timeless adventure.
The Minions: @TalkingMinions
Technically, the minions are a group of fictional characters, rather than one single character, but that is no reason not to follow their shenanigans on Twitter. The mischievous minions, made famous by the goofy animated movie "Despicable Me," share their quirky sense of humor through memes and their gibberish language. No matter what kind of humor you have, scroll through the minions' feed for a good laugh.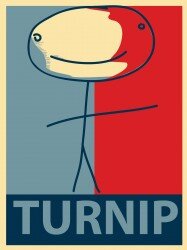 Marquee's Pick – Pete Green: @Green4Prez
After losing the MUSG presidential election last year, write-in candidate Pete Green took a hiatus from his Twitter campaigning. Yet with a new school year comes a reinvigorated spirit for equality, freedom and hot cookies from Mr. Green. Follow his political activity on Twitter to see if he will run again this year.
Leave a Comment