Men's soccer looks to continue success against Drake
Hang on for a minute...we're trying to find some more stories you might like.
It's been a hectic start to the Marquette soccer season so far. The Golden Eagles took part in two straight tournaments, one in Indiana and one at home, where they participated in two games in three days in both. This week, the team can breathe a sigh of relief. For the first time this season, Marquette only has one foe this weekend, the Drake Bulldogs.
This is the second season in a row Marquette (2-2-0) and Drake (1-2-1) battle at Valley Fields. The two squared off as part of the Panther Invitational last season, with Marquette coming out on top 4-1. The Bulldogs are coming off a 0-1 loss to Illinois-Chicago Monday. Marquette holds a seven-to-two lead in the all-time series.
"There's a Drake style, but they have a lot of new players," Marquette coach Louis Bennett said. "It's a different set of people doing the same job."
"It's nice to have played against them before in the past," junior defender Adam Hermsen said. "Knowing it's a Drake team (they're) going to be athletic, fast and they'll work really hard."
Marquette hopes to keep the ball rolling after last week's pair of victories in the Panther Invitational. Three different players scored their first ever Marquette goal, all of which were in the first half of their respective games.
The weekend was marked with quiet second halves for the Golden Eagles. Marquette had 20 shots in the first halves, while only eight in the second. It has not been due to a complete lack of opportunities, as some players were left kicking themselves when they could not take advantage of the opponent's defensive lapses.
"If we were not creating scoring chances in the second half I would be concerned," Bennett said. "I believe as long as the chances are coming we will capitalize on them eventually."
"It's always nice to score early," Hermsen said. "Everyone on our team has faith in our defense … As long as we can put one in the net I'm pretty confident we can win."
Brazilian senior Luis Trude has been declared eligible to play this weekend, and Bennett said to expect to see him play.
"You can add an experienced guy," Bennett said. "He's 24 years old, he's played a high standard and he's fit in very well with what we do."
Marquette's backline has been ever-changing, but the success has not. Injuries have kept the Golden Eagles on their toes, but the single-game weekend and ability to stay at home gives the team an opportunity to recover. Senior Brady Wahl, who was a late scratch in the Oregon State game due to illness, should return for Saturday.
Redshirt senior Charlie Lyon anchors the defense, and has only allowed .75 goals per match. Through two games, he has not surrendered a goal at home.
Action kicks off Saturday night at 7 pm. The match is the only game action separating the Golden Eagles from their Milwaukee Cup battle with Wisconsin-Milwaukee Wednesday.

About the Writer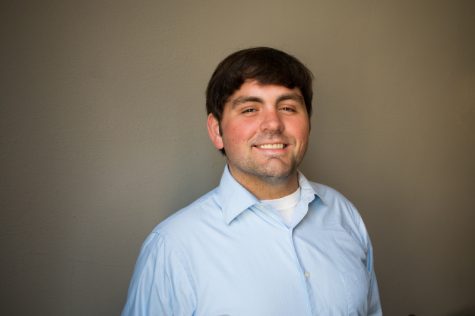 Jack Goods, Sports Editor
Jack Goods is the sports editor of the Marquette Wire, covering the men's soccer, basketball and lacrosse teams. He is a senior from Buffalo, New York...