Easy desserts for microwavable mugs
There is nothing better than indulging in something sweet after a long day of classes, internships or meetings. Here are some quick, easy and cheap ways to unwind with the newest craze: desserts in mugs. Most of these ingredients are common to any kitchen cabinet, but some may require a trip to the grocery store. These recipes work for anyone who has a sweet tooth and not enough hours in the day.
Chocolate Chip Cookie in a Mug
Skip the long lines at McCormick and Cobeen. Make hot cookies in your own apartment.
Prep time: 5 minutes
Cook time: 40-50 seconds
Ingredients:
1 tablespoon butter
1 tablespoon granulated white sugar
1 tablespoon of firmly packed dark brown sugar
3 drops of vanilla extract (optional)
1 small pinch of salt
1 egg yolk (discard egg white)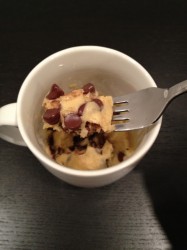 ¼ flour (no need to pack it in)
1 million chocolate chips (or 2 heapings will do)

Instructions:
Melt your butter in the microwave.
Add sugars, vanilla and salt. Stir.
Separate your egg and add to the mixture
Add flour, stir again.
Add in chocolate chips, give a final stir. Stop here for cookie dough!
Cook in microwave for 40-50 seconds tops. Serve warm.
Optional: Add a scoop of ice cream for an extra touch.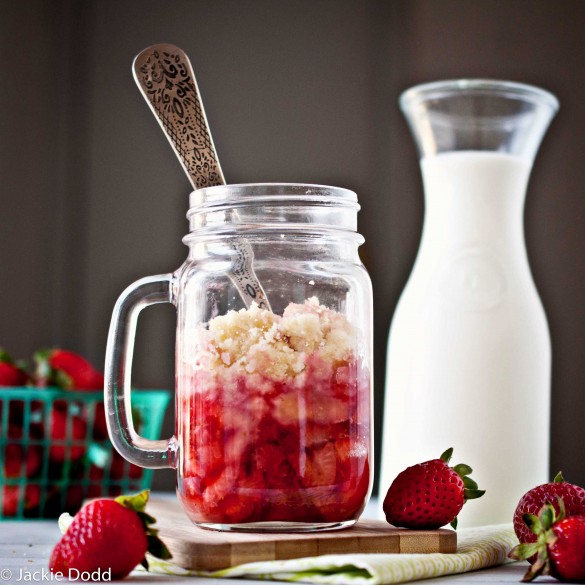 Berry Cobbler
Just like Mom used to make, if your mom made desserts in coffee mugs.
Prep time: 5 minutes
Cook Time: 5 minutes
Ingredients:

¾ cup strawberries
¼ cup powdered sugar
1/3 cup flour
1 tablespoon baking powder
1 tablespoon butter
2 tablespoons milk
Instructions:
Chop berries and add to a mug. Add powdered sugar, stir to combine.
In a separate bowl (or mug), mix the flour, white sugar and baking powder.
Stir in the butter and milk.
Add the dough on top of the berries. If desired, sprinkle additional sugar on top.
Microwave on high for 1 ½- 2 minutes
Allow to cool.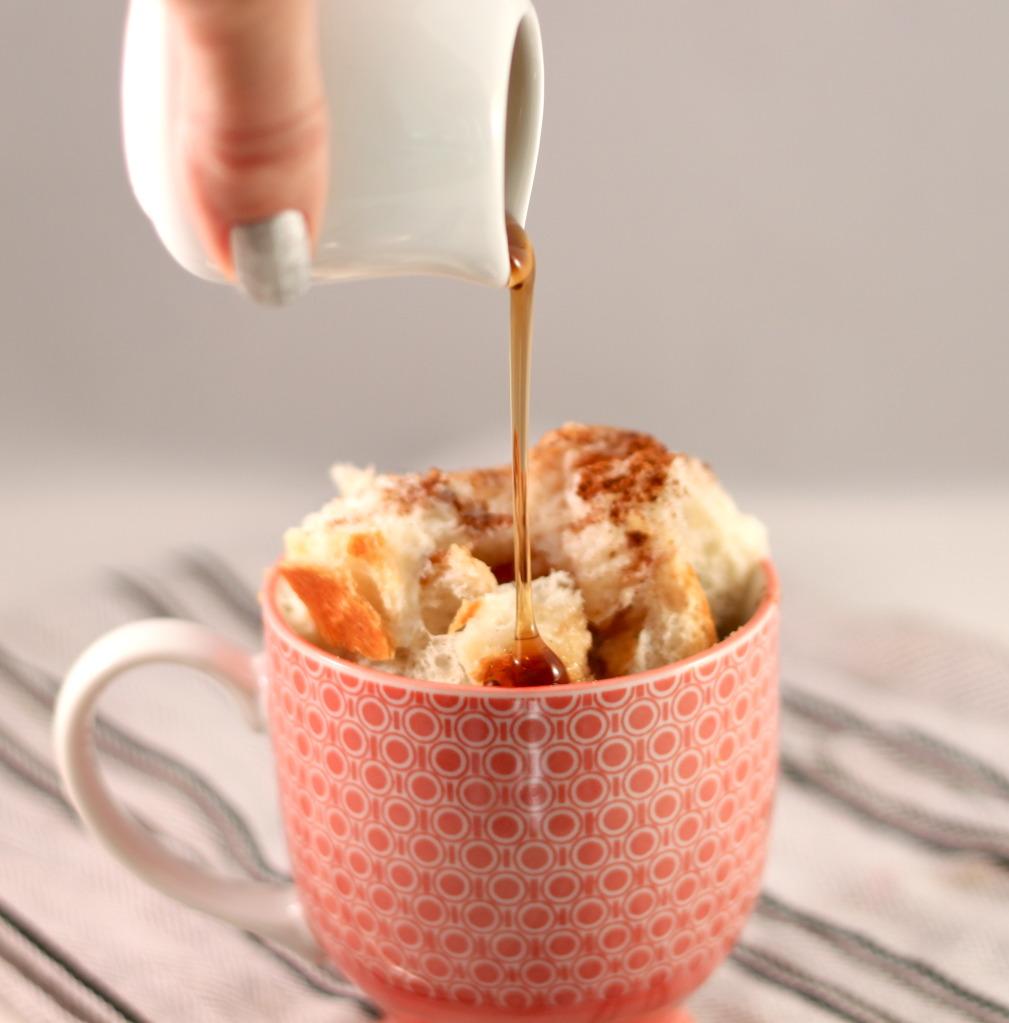 French Toast
Satisfy your cravings for those dorm cafeteria breakfasts. Do not deny you have them. We all do.
Prep time: 3 minutes
Cook time: 2 minutes
Ingredients:

1-2 pieces of bread
1 egg
1 tablespoon of butter
3 tablespoons of milk
1 dash of cinnamon
3 drops of vanilla extract (optional)
Syrup/Whipped Cream
Instructions:
Cube the bread.
Melt the butter in a mug.
Start with one piece of bread, add to the mug.
In a separate cup, add the egg, milk, cinnamon and vanilla extract. Mix around with a fork.
Pour the mixture in the cup and stir. Let the bread soak in the mixture for one minute.
Microwave the mug for 1 – 1 ½ minutes.
Add syrup and whipped cream to your liking.
Leave a Comment