MU track with another busy weekend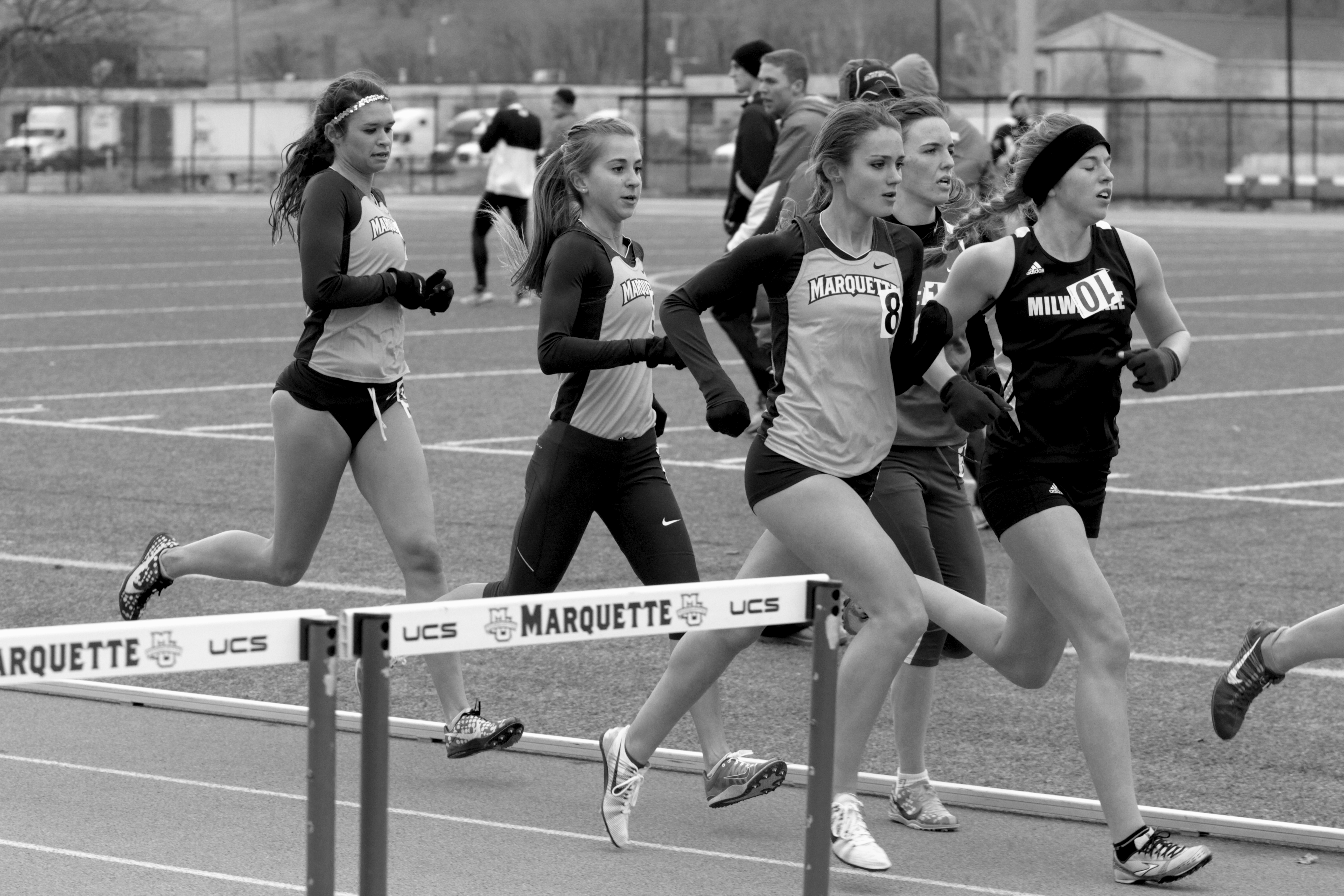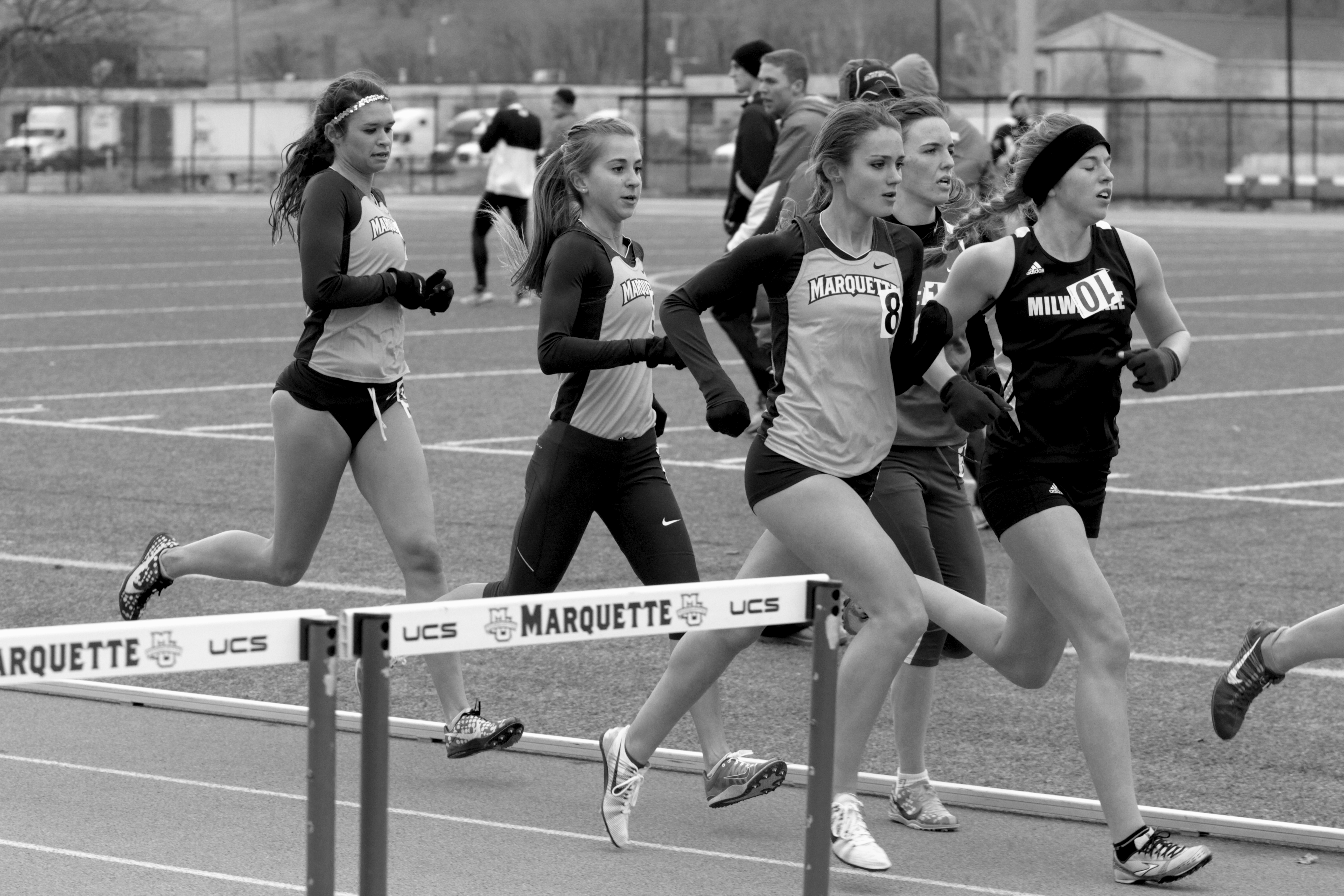 It was more individual titles, program records and personal bests for the Marquette men's and women's track and field teams this weekend.
Seniors Katie Kemmerer, Carlye Schuh, Kate Hein and sophomore Nicole Ethier set a program record in the women's sprint medley at the Drake Relays in Des Moines, Iowa Saturday with a time of 4:00.25.
Junior Samantha Kennedy had a good start to the weekend at Drake by finishing ninth in the women's hammer throw with a distance of 178 feet, 6 inches, while senior Spencer Agnew also placed ninth in the men's 1,500 meter run in a time of 3:55.37. Freshman John Krzyszkowski placed 11th in the men's javelin with a toss of 195 feet, 9 inches, the second-best of his career.
At the Grand View Viking Classic, also held in Des Moines, Marquette took home three individual titles. Junior William Koeck won the men's hammer throw with a distance of 193 feet, 5 inches, and senior Brett Hardin was runner-up with a throw of 187 feet, 8 inches.
Continuing the field success, Kennedy won the women's hammer throw with a toss of 183 feet, 1 inch, while senior Kristen Gaffey took fifth in the women's discus throw with a distance of 136 feet, 4 inches.
On the track, sophomore Nicole Ethier won the women's 400 meter run in 59.01 seconds. Junior Glenn Lawrence and freshman Brandon Bell had identical times of 11.23 seconds in the men's 100 meter dash, with Lawrence finishing fourth and Bell fifth.
At the Benedict College Twilight Invite in Lisle, Ill. sophomore Max Kilpin recorded a personal-best in the men's high jump with a height of 2.00 meters, and freshman Joel Swanberg also notched a new best with a height of 1.75 meters.
The Golden Eagles' next meet is Friday, May 2, at Purdue's Dave Rankin Invitational, followed by the Big East Outdoor Championships May 9-11 in Philadelphia, hosted by Villanova.
Leave a Comment