EDITORIAL: MU needs to tolerate opinions of all student groups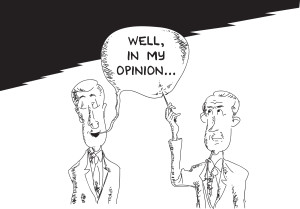 In distancing itself from Students for Justice in Palestine during the group's "Israeli Apartheid Week," the university forced a wedge into its relationship with students and their right to free speech and open discourse.
The event was dedicated to discussing the Israeli-Palestinian conflict from the perspective of Palestinians. Among several other activities, students in the group hosted speakers, discussed Israeli settlements in Palestinian territories and passed around a petition for the Milwaukee Common Council to support a decrease in military aid to Israel.
In response to Students for Justice in Palestine's event, Marquette's Jewish Student Union is hosting "Israel Peace Week" April 7 to 11 after meeting with the Office of Student Affairs and Students for Justice in Palestine.

The conflict has divided supporters of Israel and Palestine for decades. And when contentious student groups like Students for Justice for Palestine have the potential to draw negative attention, Marquette administrators panic.
The student group drew backlash from the university after officials asked the group to remove the word "apartheid" from the event's title, which was borrowed from the week-long event of the same name that has been held around the world for a decade. University officials verbally distanced themselves from the event, saying it was sponsored solely by students and Marquette Student Government.
MUSG allocated $5,000 through student organization funding to host speakers for the event, including Archbishop Theodosius (Hanna) of Sebastia, a member of the Greek Orthodox Church of Jerusalem from the West Bank. The plans were also arranged in part by the Office of International Education and Intercultural Engagement in the Office of Student Development.
In its self-protective response to "Israeli Apartheid Week," Marquette turned its back on students who were simply doing what enrollment in a university should allow them to do: debate with each other, propose hard questions and search for answers.
Students have the choice to attend these events. They have the option to agree or disagree with everything they hear. Those conversations do not have to reflect the views of the university, and if they do not, it does not mean the university needs to distance itself.
Marquette should actively defend its commitment to students' freedom of speech on campus instead of leaving students out to dry. If student groups conduct themselves respectfully, then this freedom of speech can only complement the learning process, whether students agree or disagree with what is being said. In these cases, the university needs to offer its support.
This also means the Jewish Student Union is just as entitled to hold this week's event on campus, to host speakers and to defend the Israeli cause.
Despite their opposing views, the groups' responses to one another reflect how discourse is supposed to function in an academic setting. The university needs to remember this: Students involved in proper dialogue do not create these potential controversies. The university's role as a place where free speech is welcome should come before it defends its public image.
Student groups are willing to voice their opinions, and it is the university's responsibility to offer them a forum to do so. A student is free to choose whether he or she wants to become involved in this discourse.
The university simply is not a place for limiting free speech. Its entire structure is based on the idea that students will disagree with professors, professors will disagree with students, students will challenge each other and so on. This tension is what makes learning possible, and Marquette cannot relinquish its commitment to free speech just to avoid low-potential controversy when the arguments come.
View Comments (2)