SJP Boycotts
The Marquette University Student Government Senate passed Students for Justice in Palestine's BDS— boycott, divest and sanction— movement against Israel unanimously April 25.
Lena Abukhamireh, a senior in the College of Health Sciences and President of SJP Marquette, said the group, Palestinian students and Palestinian supporters attended MUSG's open forum in the beginning of their meeting to voice support for their legislation.
"No one voted against it and we're incredibly over the moon and happy that this has been able to go through," Abukhamireh said. "This is the first time in Marquette history that we've had something like this and we're happy to see that there's progress being made … this is the first step."
Teresa Godinez, a sophomore in the College of Arts & Sciences and Legislative Vice President for MUSG, said the next step for the resolution is for MUSG President Bridgeman Flowers to sign the resolution in the next two days for it to be formally enacted.
SJP Marquette said in an Instagram post that the BDS movement was created because Israel is occupying and colonizing Palestinian land, discriminating against Palestinian people and refusing to allow Palestinian refugees to return to their homes.
An affiliation of 171 Palestinian organizations established the BDS movement in July of 2005.
The boycott section of BDS advocates for those to disengage in support from Israel's apartheid regime, complicit Israeli sporting, cultural and academic organizations and from all Israeli and international associations operating in violations of Palestinian human rights.
Divest stands to encourage banks, local councils, churches, pension funds and universities to retract investments from Israel and all Israeli and international companies that maintain Israeli apartheid.
Lastly, sanction strives to urge governments to execute legal duties to end Israeli apartheid, and not help its maintenance, by forbidding business with illegal Israeli settlements, stopping military trade and free-trade agreements, as well as discontinuing Israel's membership in international forums like UN bodies and FIFA.
The conflict between Israel and Palestine had been occurring for many years prior, but the Grand Mufti of Jerusalem, Sheikh Ekrima Sabri, said April 13, 2021— the first day of Ramadan, was a "turning point" in the dispute. Israeli police raided the Aqsa Mosque in Jerusalem where there were prayers for Ramadan. The Israeli President, Reuven Rivlin, was giving a speech nearby.
There was an Israeli request not to broadcast the mosque's prayers while Rivlin was giving his speech, so the Israeli police disconnected the mosque's speakers during the raid.
The Israel, Palestine conflict goes back to the end of the nineteenth century.
"It's a Palestinian-led movement for freedom, justice and equality that BDS upholds. The simple principle that Palestinians are entitled to the same rights as the rest of humanity," Leya Rizeq, a senior in the College of Arts & Sciences and Vice President of SJP Marquette, said.
Rizeq said the BDS movement was mirrored after the South African anti-apartheid movement in 2001.
Not everybody agrees that the BDS movement is the best way to combat the Palestinian-Israeli conflict.
"Nationally, the idea of boycotting and divestment from Israel is problematic … in that it ends up targeting and harming exactly the people, Palestinians and more liberal Israelis, [that] you want to help," Andrea Schneider, professor of law, said.
Schneider said the most successful divestment was the Sodastream factory that moved from West Bank into Israel in 2015, where it had previously employed mostly Palestinians who ended up losing their jobs.
"Sometimes it's boycotting everything from Israel, sometimes it's boycotting factories like this that are Israeli owned in the West Bank," Schneider said. "It has not shown the ability to, nor will it, actually change Israeli government policies."
Abukhamireh said the BDS movement has to become large-scale to really affect Israel.
Rizeq said more universities have begun to support the BDS movement such as Georgetown University and Loyola University Chicago. She said Princeton University passed the movement through their student government, but the vote is being challenged.
Schneider said the BDS movement is not about peacemaking, but rather about dividing Arabs and Jews, where she said the community should be having open dialogue, bonding and working together. Schneider said this is important since both religions are in a situation where they have been targeted.
At Marquette's SJP chapter, Rizeq said they have gained other student organization support for the BDS movement and overall Palestinian support, which Rizeq said they haven't seen in past years, if ever.
"Just knowing that we have different support on campus is just really reassuring to us because I think when we kind of came into the movement, we weren't sure whose support we would get," Rizeq said.
Rizeq also said they currently have 250 signatures on their BDS petition which is still growing.
This story is developing.
This story was written by Julia Abuzzahab. She can be reached at [email protected]
Leave a Comment
About the Contributor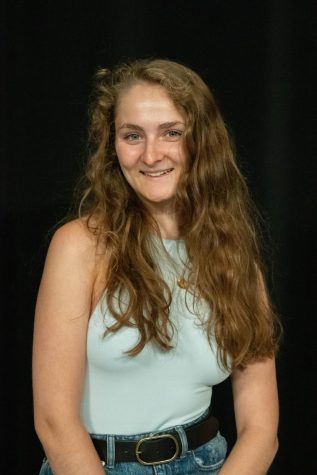 Julia Abuzzahab, Executive News Editor
Julia is the Executive New Editor at the Wire. She is a junior from Wausau, WI studying journalism and minoring in film & media studies.

In her...