MANNO: Science funding raises questions about motivations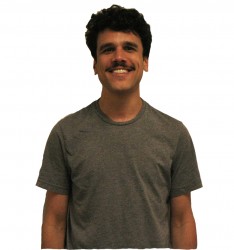 If you haven't caught the first two episodes of "Cosmos: A Space-Time Odyssey," I can't recommend it enough. Neil deGrasse Tyson's series is proving a worthy successor to Carl Sagan's original, taking advantage of updated scientific information and state-of-the-art animation to narrate his story of the universe.
The series takes on the same goal of the original: to educate the public about the big mysteries of science by looking to history and into the future in a way that is accessible to both children and adults. It's fantastic.
Since 2009, President Obama made himself a proponent of science too. His push for young people to get interested in science zeroed in on universities. He highlights the importance of science, technology, engineering and mathematics (STEM) majors and the research those students do with his "Educate to Innovate" campaign, which aims to encourage 10 million more students to pursue STEM studies within the next decade. He even introduced the new "Cosmos" when it premiered on a whopping 10 Fox network channels and in 181 countries a couple weeks ago.
But when hearing these words from the president – from any modern politician or corporate bureaucrat, for that matter – we have to look for the strings attached.
According to the National Science Foundation, $3 billion is sent from the Pentagon every year and funneled directly into universities for what they call "research and development." About $1 billion more goes to schools through corporate middlemen via closely tied university professors and consultants. The Massachusetts Institute of Technology alone pulls in around $750 million in research funding every year from the Department of Defense.
In total, the Department of Defense spends about $10 billion more in adjusted dollars on research and development than was spent in the mid-1980s, a few years after Sagan's "Cosmos" series aired.
Science has a dark side, and this money funds it. It replaces exploration with destruction. It's the side that leads to the creation of napalm, nukes, ICBMs or weaponized drones – almost all of which hide under the veil of 'defense' and 'national security.' This is not science; and yet, how many of those 10 million new STEM majors will end up supporting it with their work?
It's a shame, because I think science is special. It is a catch-all area of study that floats in a balance between technological advancement and the humanities. As humans, it allows us to wonder about the big questions: our place in the universe, where we came from, if we're alone. To me, it's spiritual. It's everything.
But the science that contributes to military endeavors fights against all that science stands for, making a mockery of the university as a space for critical thinking and research that helps humanity progress. It's astounding: the military-industrial-academic complex can take so many great minds away from real science and channel them into the science that funds warfare and destruction.
In its purest form, science is meant to satisfy the curiosity we all have about our place in the universe. This has thus far been the aim of both "Cosmos" series. We should take the advice and focus on science, but the advice shouldn't come from a politician.
We should take it from Carl Sagan and Neil deGrasse Tyson. We should take it from scientists who are trying to end the scourge of cancers and diseases. We should take it from many university professors who are dedicated to building this world rather than crippling it. We should take it from BICEP2 researchers, who on Monday announced evidence of the very first gravitational waves emitted by the Big Bang, one of the most significant astronomical discoveries in recent history.
Sagan's original "Cosmos" was an international phenomenon. Since its premiere on PBS in 1980 amid the escalation of the Cold War, over 500 million people have watched it. In its thirteenth and final episode, Sagan opened a conversation with viewers about the threat posed by stockpiled nuclear weapons.
"The world impoverishes itself by spending half a trillion dollars a year in preparations for war and by employing perhaps half the scientists and high technologists on the planet in military endeavors …We have heard the rationales offered by the superpowers. We know who speaks for the nations; but who speaks for the human species? Who speaks for Earth?"
He makes an important argument. Take the advice – just be careful who you hear it from.