Guest lecturer to address philosophy of rape
Hang on for a minute...we're trying to find some more stories you might like.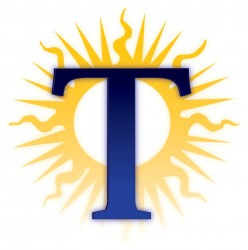 Linda Alcoff, the 2013-14 Ralph H. Metcalfe Chair, will address rape from a philosophical perspective in her "Global Echoes of Rape and Resistance" lecture Thursday.
The department of philosophy is hosting Alcoff, who serves as a professor of philosophy at Hunter College in New York and the City University of New York's Graduate Center. Her discussion at 4 p.m. in the Raynor Memorial Libraries' Beaumier Suites B/C, will incorporate the concept of "echoing" as it relates to global sexual violence. "Echoing" is a way of repeating individual acts so they can create resistance movements.
Michael Monahan, acting chairman of the department, said he thinks it is important to think about sexual violence on a philosophical level since it can benefit individuals in multiple fields of study.
"(Rape) is a problem from the perspective of criminal studies, sociology and all sorts of disciplinary orientations, but it also poses interesting and troubling philosophical problems," Monahan said.
The lecture will look at how gender roles are conditioned directly and indirectly, though images, symbols, ways of speaking or habitual practices. In addition, the meaning of consent, agency, voluntary and involuntary will be closely examined.
"One of the things (philosophers) tend to do is take concepts that seem fairly straightforward and make them very complicated," Monahan said. "(Alcoff) describes how consent is complicated and how we can understand sexual violence given the complexity of our understandings and definitions."
Alcoff's lecture comes after President Barack Obama formed the White House Task Force to Protect Students from Sexual Assault in January. The group, which includes the attorney general and multiple cabinet members, will work with college campus officials to create and enact new ways of reducing and preventing sexual violence among college students.
Theresa Tobin, an associate professor of philosophy, lauded the choice of Alcoff as speaker, complimenting her on her role as both a scholar and advocate.
"One of the things I think is most admirable about her is not only the breadth and depth of her scholarly contributions to a variety of areas in philosophy, but also her work as a public intellectual and activist," Tobin said.
Tobin said she was interested in seeing how Alcoff will incorporate social and political aspects into the problem of sexual violence.
"One of the things I think will be particularly interesting about (Alcoff's) talk is thinking about social and political resistance to sexual violence in new ways and understanding the complexities about why individual or collective acts of resistance may be misunderstood or what needs to happen in order for (resistance movements) to gain greater traction," Tobin said.
A question and answer session will follow the lecture.
"I think there will be some engagement with concrete (improvement) recommendations," Monahan said. "Whether they're pedagogical, legal or policy recommendations – I don't know what direction it's going, but there should be something concrete for people to latch onto."