DPS chief search ongoing after 6 months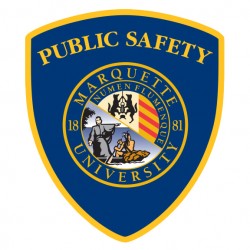 The search to find the next Department of Public Safety chief is in its sixth month, but the interim leaders who stepped in are comfortable in their new positions.
Interim Director for DPS Russell Shaw served under Larry Rickard, former DPS chief, as the assistant director and head of operations. Shaw now handles the duties of the chief and said he adjusted well to role. Shaw took over for Rickard in September after the latter retired.
"Being the right-hand man for the last 14 years put me in a position many times where the chief was either here or on vacation or just counted on me to do certain tasks," Shaw said. "I felt very confident that once he left that I would be able to do the job here the way it had been handled prior."
Andrew Brodzeller, the associate director of university communication, said the DPS chief search committee has no deadline for the search, which will continue until a candidate is identified.
Until that candidate is selected, Shaw said he will continue making the most of his time as interim director.
"I feel very comfortable," Shaw said. "When you have a good staff surrounding you, I think any good leader will tell you that the people that surround you are what make you good."
He added that the interim associate director of operations for DPS, Paul Mascari, is instrumental in the success of the department, along with the operations staff and foot officers.
Shaw and Mascari have a combined 33 years of experience serving DPS and work with more than 80 professional and 100 student staff members to lead the department.
When the DPS chief search started in October, Sgt. Jill Weisensel said she had some criteria for what she would like to see in the next head of DPS.
"As far as hiring a new chief, I'd like to see someone with both a high level of education and previous experience in campus policing, who adheres to principles such as transparency, accountability, teamwork and professionalism," Weisensel said.
Shaw also said candidates for the position might be attracted to the job since the Wisconsin Legislature recently passed a bill allowing Marquette to commission a full police department.
Even without a deadline to find that candidate, Shaw said he is confident in Mascari's and his temporary leadership.
"Institutionally, I know what the university wants, I know the neighborhood very well, our relationship with MPD has never been better," Shaw said. "I think you put that all together, and it's been a very smooth transition period for me."
The university is also searching for a permanent president, provost, business dean and athletic director.
Tom Ganey, the vice president of planning, leads the DPS search committee, but could not be reached for comment.