State committee delays vote on Wisconsin Common Core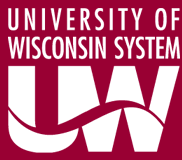 Opinions differ on how to proceed with possible changes to the Wisconsin Common Core after a vote on a proposed amendment was delayed Thursday.
The Republican-chaired Assembly Education Committee postponed the vote on the amendment to Assembly Bill 617, which would set up a review process for Wisconsin's Common Core educational standards. Rep. Jeremy Thiesfeldt, a Republican, said it looks like the committee vote will be rescheduled next week.
"The Senate is having a hearing on (the amendment) this Thursday, but there won't be any assembly action this week," Thiesfeldt said. "I'm anxious to hear (what comes out of the) Senate meeting. If there are ways to improve the bill that haven't been thought of yet, I am open to (hearing them)."
William Henk, dean of the College of Education, said he thinks there are many misconceptions about the purpose of the Common Core, one being that it standardizes how educators should teach.
"The Common Core isn't a prescription for teaching, it's just a target for students and teachers to aim for," he said.
Assembly Bill 617 would establish a process of legislative oversight on Common Core standards by creating a 15-member committee of governor-appointed parents and educators. In addition, a sub-committee of state superintendents and legislative leaders would work with the main committee.
Within a year, the two committees hope to revise the current standards for math, English, science and social studies. Any academic standard reform would be subject to a public hearing and review by the Department of Public Instruction and the Legislature's Joint Committee for the Review of Administrative Rules.
"(Reforming Common Core standards is) not something legislators are excited to do since they're not education experts," Thiesfeldt said. "So the bill is designed to try to keep as much distance as possible between the writing of the standards and the legislature while acknowledging that ultimately, (legislators) should have a final say in the process."
Henk said he is opposed to the amendment and thinks most educators would agree with him.
"(The Common Core's) intention is to set the bar higher for education in this country and by having a common set of standards, national or close to nationally, you're in a better position to make comparisons," he said.
Still, Thiesfeldt said he supports the amendment to diversity educational standards countrywide.
"Our country was set up to have each state be kind of a laboratory to find different ways of doing things," Thiesfeldt said. "If every (state) has the same education standards, I think we have a race to mediocrity. Who will we look at who's doing something better than everyone else?"
Leave a Comment