MU alumni premiere 'Untucked' ESPN documentary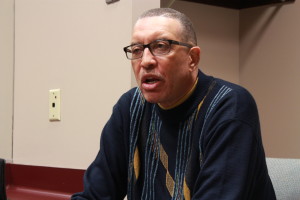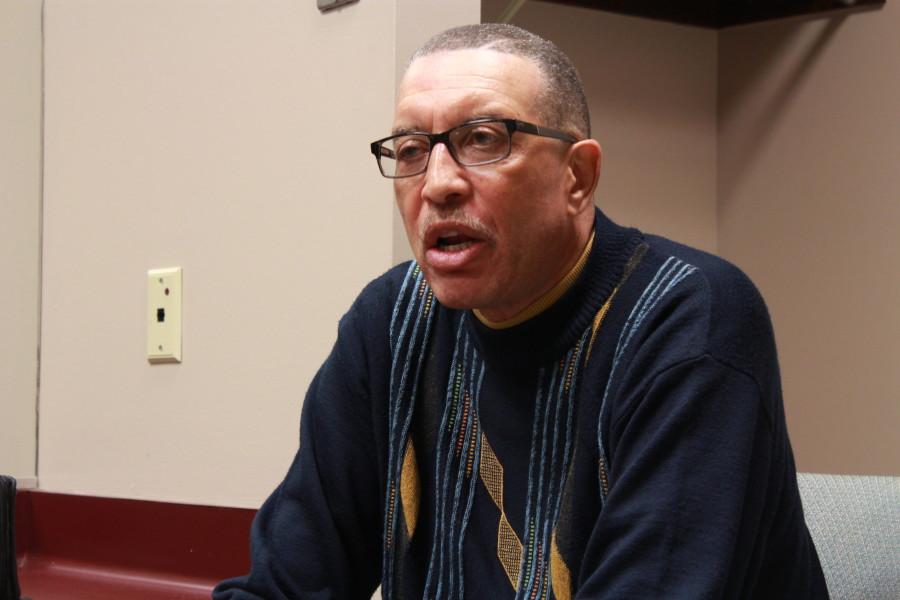 Bo Ellis, power forward for the 1977 Marquette national championship team, sat down in his Schroeder Hall dorm one night during his junior year, and instead of watching film or thinking about the next game, he broke out colored pencils and drew a new uniform design.
Ellis' uniform design would later inspire another Marquette alum with a fascination for uniforms to direct and produce an ESPN "30 for 30" documentary more than 30 years later.
Danny Pudi, a 2001 Marquette graduate and the star of NBC's "Community," visited with Ellis at their alma mater Friday evening to premiere their ESPN "30 for 30″ documentary titled "Untucked."
The documentary made its debut at the Sundance Film Festival in Utah and will appear on Grantland.com in March. The film goes through the evolution of Marquette basketball uniforms, with a special focus on the jerseys Ellis designed for the 1977 season.
Ellis was given his opportunity to design the uniforms at the beginning of the 1975-76 season, when one night his roommate, former point guard Lloyd Walton, suggested to head coach Al McGuire that Ellis create the uniforms for the upcoming season.
After Walton's proposal, Ellis began sketching uniform designs that night.
"The next day, I walked into coach's office before practice, set it on his desk and he looked at me and said, 'This is interesting, Bo. Let me get back to you,'" Ellis recalled.
Marquette's uniforms were already unique during the 1960s and '70s, but what made Ellis' design different was that the "Marquette" insignia ran across the bottom of the jersey, meaning the uniforms would have to hang over a player's shorts, rather than being tucked in, which was a first in college basketball.
"I never really wore my shirt tucked in," Ellis said. "We had the short-shorts back then and sometimes the jersey was so long that if they were pulled down too far you could see the jersey outside your shorts."
The idea of "Untucked" was not just to flaunt Marquette's stylish uniforms, but also to tell the story of a man whose interests might not have matched up with the stereotypes of a collegiate basketball player.
"It was really just a chance to explore the story of Bo as a person," Pudi said. "I think what he did was tremendously cool. At that time period, for someone who was an amazing basketball player to also have this deep and real interest in fashion design and be able to pursue that was ground-breaking."
Pudi said his motivation to tell this story came from his interest in sports uniforms, specifically Marquette's.
"I've always been fascinated by uniforms overall in sports," Pudi said. "I think Marquette had something very different and unique going on, so it was easy to fall in love with them. I've always been interested in things that are a little offbeat and Marquette was doing some tremendously offbeat things, which I think were great."
Pudi, who graduated from the College of Communication, gained fame playing Abed Nadir on "Community," but said the differences between acting and directing are daunting.
"I think as an actor, I can't watch myself without being hyper-critical," Pudi said. "But as a director watching your film up there, you're worried about all kinds of other things."
Ellis said his interest in fashion-design stemmed from his childhood.
"In high school I could draw well," Ellis said. "I had some artistic talents, and I could draw ever since I was young. Growing up on the south side of Chicago, a lot of my cousins dressed real well. That's where my interest started."
Another important aspect for Pudi was to illustrate the cooperation between two people from opposite backgrounds – Ellis and McGuire – and how their differences made them into a championship-winning combination.
"The main thing for me was just the idea of collaboration," Pudi said. "I'm a huge fan of collaboration and seeing how different people work together. I think that's what this story is about."
"I wanted to see how someone like Al McGuire worked with someone like Bo Ellis," Pudi added. "Even though they are different in some ways, I think they both encouraged each other to be themselves, which really lent itself to not only a cool jersey design, but also contributed to a championship."
Leave a Comment