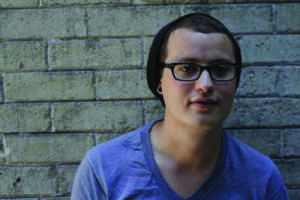 Setting out to bring a mix of fresh comedic talents and styles, "The Comedy Arcade" delivers a different showcase of acts to the people of Milwaukee every month.
The Underground Collaborative, located on Wisconsin Avenue under Grand Avenue Mall, will host its next Comedy Arcade Showcase Jan. 24 at 7:30 p.m. for audiences 18 and over who appreciate all forms of comedy.
Showcase attendees can expect to see a wide range of improvisational, sketch and stand-up comedy acts from comedians all around the Midwest, including Milwaukee locals Steve Breese and Ryan Lowe.
Breese got his start with the Underground Collaborative after meeting owner Matt Kemple through Comedy Sportz classes. Kemple approached Breese about the UC's monthly showcases and recognized Breese's potential as a stand-up comedian.
"My comedic style is absurd and dark," Breese said, "I focus on basic problems through a unique perspective."
Breese's friend and fellow Milwaukee native Ryan Lowe will also perform in the event. Lowe got his start in comedy after two years of writing scripts and comedic sketches. After realizing his work had no audience, he started doing open mics and picked up shows from there.
"Stand-up performances are like being on a date," Lowe said. "Some nights there are chemistry with the audience, some nights there aren't."
Lowe is most well known for the Moby Dick film he created using puppets. He wanted to find a way to animate the classic novel and eventually decided to use a more creative, mobile medium.
"I enjoyed taking classic novels and turning them into comedic adaptions," Lowe said. "After adding audio and recording voice-overs, the film blew up into a full feature film."
Steve Breese also contributed one of the voice-overs for the film to help Lowe, who serves as a mentor to him.
In preforming stand-up comedy, like the upcoming Comedy Arcade show, Lowe believes one-liners are the best way to get an audience laughing.
"The best feeling is when you can give people a one of a kind experience, one that could have only happened that night," Lowe said.
Lowe and Breese both agree that the hardest part of a career in comedy is getting out there for the first time.
"Get on stage, but don't expect the best show ever," Breese said. "To be successful in comedy you have to get out there every day, network, talk to other comedians and learn everything you can about comedy."
"You will suck the first time, but sign up again to help get over the fear of preforming," Lowe said. "Learn how to write bad jokes and work from there, look at jokes and pick them apart and don't be afraid to ask for help."
Lowe also praises Milwaukee's comedy scene for making it so easy for comedians to get on stage, "because anyone is welcome to sign up and get on stage."
That atmosphere is what will make Comedy Arcade such a diverse show, giving audiences a taste of everything on the comedy spectrum.
"This show is not exclusionary, and appeals to anyone who likes to laugh," Lowe said. "It is not politically slanted, but clean and edgy."
After years in the field, both comedians still attribute their success to the fans who continually support their performances.
"We are just grateful if anyone shows up in order to pay for the time and effort put into the show," Breese said. "All lovers of comedy enjoy the shows, (and they) can't go wrong with the sketches."