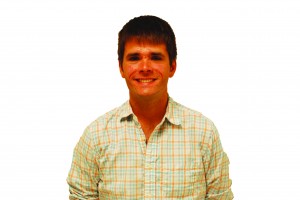 In case you missed it, Clayton Kershaw of the Los Angeles Dodgers recently signed a seven-year $215 million contract, which is about $30.7 million a year or $189,506.17 a game and that's just if the Dodgers don't make the playoffs.
That's more money a day than I will make in a year, most likely for the rest of my life. Here is why this is a good thing for America's favorite pastime.
Kershaw has seen his earned run average drop on a yearly basis. It makes perfect sense for the Dodgers to sign Kershaw to a long option now to secure him before he could inevitably leave for another team. It's not necessarily a team friendly option, but they still locked up arguably one of the best pitchers in the game right now. 
But baseball business aside, the fact that truly dominant and talented players are getting the money they deserve is something to celebrate. Stats dictate salary, and Kershaw has the stats that require a big contract.
The Dodgers as a team are worth $1.615 billion as of March 2013. They are second only to the Yankees, making around $245 million last season while only spending $137 million on players' salaries and $3 million on operating costs.
So to see some of that money go to the players who make this whole sport possible is a great thing.
People undervalue the profitability of baseball because its popularity is falling. They believe the game reached its peak and that something should be done to make the flow of the game faster.
I think that's ludicrous and the simplicity of the game is being taken for granted. In baseball, the way that talent doesn't necessarily equate success amazes me. On any given day a player can go 0-4 or give up multiple runs; just because you're considered an ace doesn't mean you won't have an off day.

Kershaw could go out on the mound this season, get rocked by each batter and the money is still his. Do I think that will actually happen? No.
I think the Dodgers, with their extravagant payroll and arms and hits for hire, are in the place to make a deep playoff run. If they win the series even once, it'll make the money they dropped on their ace worth it. I don't think ownership will be happy with just one, and the roster they've built is equipped for multiple playoff runs. 
Some people will look at the amount Kershaw is getting paid, scoff at it and challenge it as unnecessary, but when you look at the amount these teams take in per season and compare it to how much the critical players are getting paid, I think you'll notice one is considerably less than the other.
So Mr. Kershaw, enjoy your money, have another stellar season and for the sake of baseball, thank heavens for big contracts, big arms and big bats. Opening day is almost here.