BIGGI: 'Blackfish' exposes causes behind whale aggression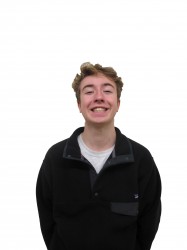 I want to be a marine biologist. Being an advertising major and a marketing minor, that sounds pretty weird, but there is nothing I find more interesting than wildlife.
When I was little, I had an unhealthy obsession with whales. In fact, I made my parents take me to the aquarium where SeaWorld's famous orca whale, Keiko, was being rehabilitated four hours away from my home in Oregon. The first time was one of the most captivating experiences of my life. Initially, I was terrified by the size of the creature, but as time went on, I saw there was life in his eyes.
Looking back, it is alarming to see such a physically large being in such a small tank. Although Keiko was the only whale in the tank specifically built for him, many whales in SeaWorld attractions are not given the same accommodations.
The 2013 documentary "Blackfish" displays what happens to orca whales during their transition from the wild to captivity. The movie centers around one whale, Tilikum, who was captured as a two-year-old and sent to a small aquatic park in Canada. During his time there, the documentary says he played a large role in the death of a trainer and as a result, the park shut down and the whales were to be released into the wild.
SeaWorld purchased Tilikum claiming they would use him for breeding and not for performance purposes. Former SeaWorld employees in the documentary say they were not fully informed of the Canadian trainer's death and were left in the dark about the alleged violence Tilikum was capable of.
In 1999, a man managed to avoid security guards and stay at the park after hours. The next morning he was found dead in Tilikum's tank, according to the film. To date, Tilikum's most famous killing was of senior SeaWorld trainer Dawn Brancheau. SeaWorld, based on some video evidence of Brancheau feeding Tilikum fish just before the attack, claims the whale pulled Brancheau in the pool by her ponytail. Onlookers, however, said Brancheau was pulled into the water by her arm.
The incident occurred in 2010, but the public relations nightmare is just beginning following the release of the documentary. The Department of Labor's Occupational Safety & Health Administration filed three citations against SeaWorld for failing to give its workers a harm free environment. In addition, OSHA hopes to make it a requirement that trainers remain a specific distance and have barriers from the whales. But if the whales were used as performers rather than attractions, it would be nearly impossible to train them from a far away distance.
For me, the most telling moment of the documentary was when SeaWorld employees are asked the lifespan of whales. Their response was about 25 years in wildlife, but longer in captivity because they have access to veterinary care. Scientific research, on the other hand, shows orcas have the lifespan of a human in their natural habitat. I do not necessarily believe SeaWorld employees know they are lying, but rather they were trained to repeat the misleading facts.
I have visited to SeaWorld twice, and I loved it. However, I truly believe that Shamu stadium needs to be shut down.
It is irresponsible and cruel to have these animals taken from their families and natural habitats to be displayed in captivity. SeaWorld's proportionately small tanks confine the whales from swimming as freely as they would in the wild and separate them from normal whale contact. The poor living conditions are causing mental and psychological harm to the whales, putting the animals, SeaWorld trainers and guests at risk.

Brancheau was Tilikum's most recent victim, but her death is not the whale's fault. Tilikum was not the real danger, but rather SeaWorld's exploitation of its performers – human and animal alike.