LEARY: Roeders flies under radar as Marquette's most successful coach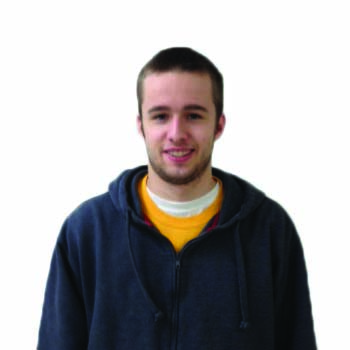 Buzz Williams is eccentric. Terri Mitchell is rock solid. Louis Bennett is passionate. Bond Shymansky is a visionary.
Marquette women's soccer coach Markus Roeders flies under the radar, but in reality, he is the most successful of the bunch.
Roeders' team clinched its second straight Big East Tournament championship this weekend. A 2-0 victory over DePaul Sunday at Valley Fields guaranteed the Golden Eagles a spot in next week's NCAA Tournament. The team will make its sixth straight appearance in the national field, this time as a No. 2 seed.
Roeders took over as coach in 1996, and has amassed a career record of 272-94-37, for a winning percentage of nearly .750. He developed more than 100 all-conference players and 11 all-Americans in that time.
Since 2008, when its NCAA Tournament streak began, the team has won 96 games. In 2011 and 2012, the Golden Eagles set their high-water mark for wins with 18. They also won their regular season division title each of the past five seasons.
Even with all of that incredible recent history, Roeders took his team to the next level in 2013. After adding two more victories in this weekend's tournament, the team sits at 18-3 heading into the NCAA's. Not only that, but it carries a 13-game winning streak, including an undefeated run through the Big East for the first time in school history.
During that absurd win streak, the Marquette defense and sophomore goalkeeper Amanda Engel allowed a grand total of five goals, only one of which was on the road. In turn, Marquette scored 34 goals, for an average of just under three per game and a goal difference of plus 29.
The season also yielded some incredible individual efforts. One of Roeders' best players ever, senior forward Maegan Kelly leads the team in both goals and assists with 10 and eight respectively. Kelly led the team in points in 2010 and 2011 as well, and just successfully recruiting her is a crowning achievement of Roeders' career.
Kelly's presumed successor up front, junior Mary Luba, scored eight goals and tallied four assists. Rock-solid senior midfielder Taylor Madigan has six goals and six assists in her final season. Engel and senior defender Emily Jacobson anchored a defense that allowed 15 goals in 21 games.
Perhaps Roeders' best quality as program leader is his ability to reload. Even though Marquette will lose eight seniors after this season, it has a collection of impact young players ready to step into the spotlight. Along with Engel in net, freshman Morgan Proffitt has shined defensively, sophomore Anne Marie Lynch looks solid in the midfield, and the duo of freshmen Ashley Handwork and Liz Bartels will score goals in bunches for years to come.
However, Roeders has yet to find success in the NCAA tournament. He had championship-caliber teams the past two seasons, but won just three total games on the biggest stage.
Maybe a Final Four appearance will finally garner the attention Roeders deserves.
Leave a Comment