HEFFERNAN: Ghosts of Marquette yearbooks past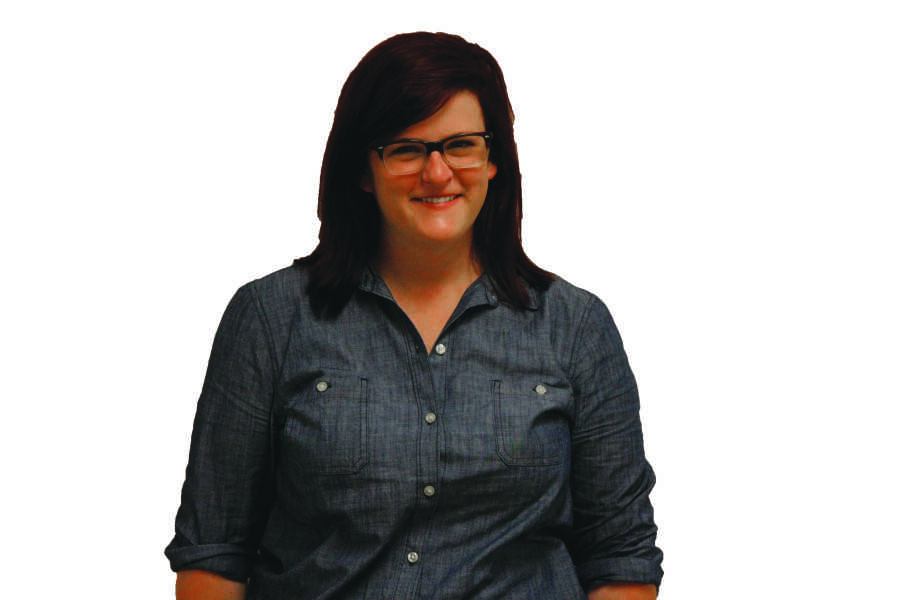 I recently learned a young Simon and Garfunkel played at Marquette in 1956, Pearl Jam and the Smashing Pumpkins visited campus in the '90s, and Louis Armstrong played Marquette High in 1958. Marquette even saw the masterful stylings of pseudo-reggae toolbag Shaggy in 1994, if, you know, terrible music is more your thing.
The university's digital archives are full of these random Marquette facts. You can find pictures of Martin Sheen receiving his honorary degree in 2003. There is an account of famous graffiti artist Keith Haring painting a mural around the Haggerty museum's construction site in 1983. You can even find records of then-candidate Richard Nixon visiting in 1956, John F. Kennedy talking to Marquette's young Democrats in 1959, Jimmy Carter speaking in Marquette Hall in 1976 and a Democratic primary debate held in the Alumni Memorial Union in 2004.
I first started ferreting through Marquette's digital records last year to research a story on a journalism alumnus. But I found myself returning to the collection with no particular goal in mind, pouring over the impressive digital archive, especially issues of the old Marquette yearbook, The Hilltop, published from 1915 to 1996.
Beyond photos of each year's events and students, The Hilltop often featured long articles attempting to capture the zeitgeist on campus each year. The '90s yearbooks were worried about the grunge of Nirvana going mainstream, the '60s talked of protests and counter-culture at Marquette, the '80s praised the rise of MTV.
There is Marquette's reflections on the huge news events — wars, social movements, political scandals — as well as more personal, and surprisingly creative and candid pieces like lyrics to 1977's "College Degenerate Blues," essays criticizing different campus policies or clubs and always (always!) descriptions of the best places to drink on campus.
Reading these records began as a sort of aimless fact finding, looking for brushes with fame, seeing the changing fads in bands, music and hairstyles (the feathered hair of the '70s is glorious, by the way).
I even found Chris Farley's picture in 1984, which looks as though he must have missed picture day, with his photo pasted in haphazardly.Every other student in Farley's section of the yearbook is soft-touched with a portrait background and your standard school photo pose. Farley's picture, instead, has a white background, and the look on his face says "I may or may not be drunk right now."
I love that sort of stuff, those moments and connections in Marquette history that, looking back, are significant. But soon I learned these yearbooks had more than semi-fun facts. I suddenly realized I could probably find my parents in the collection. I don't know why I didn't realize it originally, but one day I scrolled through the 1977 yearbook and realized it was the year both my parents graduated before getting promptly married at 21.
They were easy to find: my dad with his '70s glasses, plaid dinner jacket, and wild hair that, though the yearbook is black and white, I knew was red. My mom in her turtleneck and Dorothy Hamill hair, at the exact age I am now, at the exact university where I sit, in a yearbook that complained about the lack of jobs for journalism graduates, the Marquette basketball season (led by Al McGuire) and debates over Marquette's role within the city of Milwaukee.
I guess I always realized that there was this connection between the Marquette of today and the Marquette of my parents, but seeing the names printed, reading inside jokes I don't quite get, seeing fashions coming and going, seeing the familiar buildings I know amid a world I've only heard stories about made me feel a profound connection to history like I rarely have.
The Hilltop went out of print in 1999 after experimenting with a vinyl album version in the '70s, fitting for its era, and moving to CD after 1996, definitely fitting for its era. And in our era, we moved these 82 volumes and more than 28,000 pages to the Internet.
Reading The Hilltop makes me feel more connected to historic events, but it makes me feel even closer to Marquette. As I look around campus now, I feel an appreciation of how much has changed with the days of women in dresses and men in ties making way for T-shirts and athletic shorts. But I also feel how much remains constant. Discussions that seem contentious today have been talked about for decades. Milwaukee has always been cold. Beer has always been good. Marquette has always been home.
Erin Heffernan is a senior studying writing intensive English and political science. Email her with comments or suggestions at [email protected].
Leave a Comment