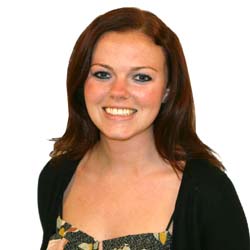 There's nothing more disheartening than hearing the phrase, "This is how things have always been, and it's not going to change."
Whether it is in reference to issues of racial or gender equality, governmental action or the economy and how it functions, statements like the one above are often the result of outdated traditions, biases and in simplest terms, mere stubbornness.
Regardless of personal opinion, it is true that enacting change is an incredibly tricky thing to do. Many of the most influential individuals in history have and continue to face extreme criticism and resentment for their actions. Only once many of these leaders' lives pass are they finally recognized for the contributions and strides they made on their paths toward progress.
Change is not the result of one person, though. It is a timely and difficult process involving many individuals. It requires a movement of people working toward the same goal with acknowledgement that even after years of consistent effort, there may be little or nothing to show for it. The important thing to remember, though, is that change can happen – it just requires a wealth of patience, persistence and passion.
There is no finer example of the amount of time it takes to chip away at outdated practices than the "tradition unlike any other" that took place this past weekend.
Augusta National Golf Club, home to the Masters golf tournament played each April, has a sad history of sexist and racist practices. Founded in 1933, the private club initially only granted memberships to white men. In 1975, Lee Elder was the first black golfer to the play the course, and before 1982 the club used only black caddies. It wasn't until 1990 that the first black individual was actually admitted as a member.
It was just last year that two women – former Secretary of State Condoleezza Rice and South Carolina financier Darla Moore – were extended memberships to the club. Their admittance was largely due to the media storm that drew attention to a controversy involving one of the tournament's key sponsors, International Business Machines Corp. and its female CEO, Virginia M. Rometty. Until last year, Augusta had been known to extend memberships to the CEOs of The Masters' major sponsors, yet did not offer one to Rometty.
Although Augusta's outdated practices and intolerance are often masked by the prestigious sporting event that takes place there, this year's tournament did not follow past traditions and instead was a microcosm of change.
This year, Tianlang Guan, a 14-year-old golfer from China, not only played well enough to make the cut for the tournament's final round, but also stole viewers' hearts with his respectful and mature demeanor after being penalized for "slow play" during the first round.
Another atypical plot line occurred at the weekend's conclusion when Australian Adam Scott and Argentinean Angel Cabrera participated in a sudden death playoff to determine the tournament's winner. In the end, Scott claimed the first green jacket for his continent.
Unrelated to the players, it's been reported that recent Augusta National member Condoleezza Rice was present at the club on opening day of the tournament to welcome spectators.
As can be seen, although it's been 80 years in the making, change at the club is occurring. As history has proven, progress takes time, determination and persistence in the face of adversity and failure. Most importantly, though, it takes the right people with the right attitude to make things happen.

—
Brooke Goodman is a senior studying journalism and political science. Email brooke.goodma[email protected] with anything you'd like to see her write about.