CAMPBELL: Regardless of weather, keep outlook bright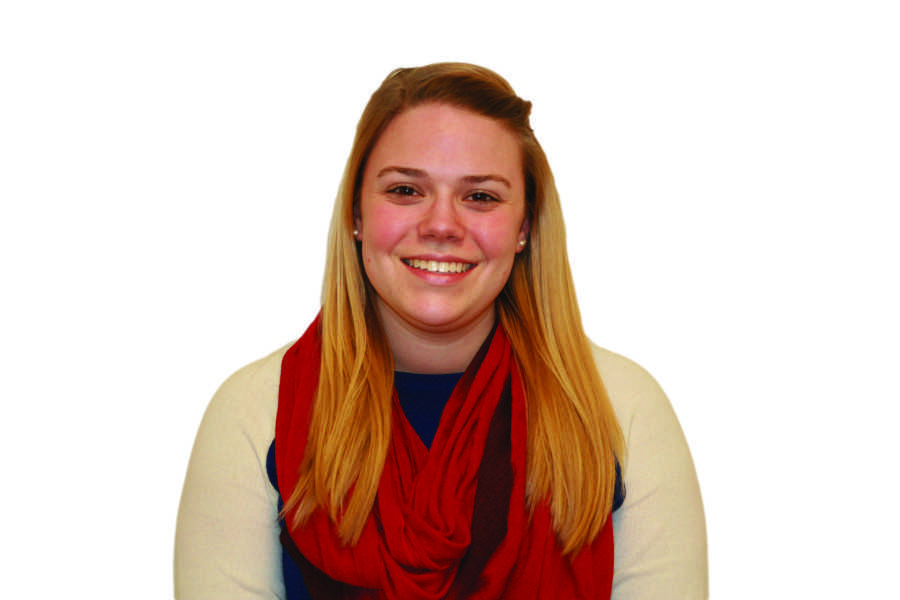 I am guilty of it. You are probably guilty of it. Actually, I am guilty of it in this very column just a few weeks ago. Most of my friends are guilty of it and several of my professors as well. What am I talking about? Every morning when I wake up, the first thing I do is check the weather, groan, and wish I didn't have to go outside. We are all guilty of complaining about the weather.
And I get it, I really do. Even for Wisconsin, a high in the teens for the first day of spring is pretty awful. But the truth is, we have no control over the weather, at least not anytime in the very near future. So, we can choose to complain about it, or we can switch our attention to more positive things.
What, you're too busy shivering and bundling up to think positive thoughts? Let me help you.
Think about Easter break – not even two weeks back from spring break and we get five-day weekend. And it probably involves chocolate, so that's always a plus.
Think about the fact that it will not stay this cold for much longer. Soon, it will be April, then it will be May. School will be out and the temperature, along with our spirits, will slowly start creeping up. Daydream about days at Bradford Beach, Summerfest, sitting by the pool, wearing T-shirts and shorts. It's coming, I promise.
Think about basketball. Marquette plays this afternoon, and no matter what happens, after that, we still have a few more glorious days of the NCAA season left. I'd rather watch a buzzer-beater than a Law & Order marathon any day.
Think about the future. Whether your future is three more years at Marquette or commencement in May, it's an exciting thing. Seniors received information about graduation weekend in the mail this week. Don't focus on how scary or sad it might be to leave Marquette soon; focus on the endless possibilities that "real life" has to offer.
Give yourself a little time to daydream this week.
Leave a Comment