GOODMAN: #Superbowl the new arena for in-game banter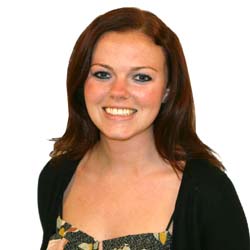 A few years ago, watching the Super Bowl consisted of having some friends over, eating fried foods, enjoying commercials and occasionally yelling at the TV. The game would end, you'd go to bed and look forward to debates that would ensue the following day.
Now we don't have to wait until the next day to express thoughts about the players' performances, halftime shows or a casual 34-minute stadium blackout. We simply log on to Twitter and showcase our opinions on a second-by-second basis for the world to see.
At times it seems as if the Super Bowl has become the social media or Twitter Bowl. We don't even have to watch anymore to know every single detail of the game.
Let's take a look at how this year's Twitter Bowl went down.
It began with the pre-game coverage – a time for trash talking, predictions and Ray Lewis jokes. No, not to the friend sitting on the couch next to you … on Twitter, duh.
Who knew there were so many Ravens and 49ers fans at Marquette? I could have sworn that we live in Packer nation, that those who aren't Cheeseheads are likely Bears fans. But apparently bandwagon fans and the Super Bowl go hand-in-hand, and only the best trash talkers survive the Twitterverse.
The aforementioned Ray Lewis jokes and the "Harbaugh Bowl" storyline set trends first Sunday night. Images of the two brothers were compared, and inquiries as to which team their parents would root for overtook Twitter feeds. Predictions for awkward upcoming family gatherings became incredibly important.
And I'll just let you all use your imaginations as to what types of jokes were made in reference to Ray Lewis.
The first half kicked off, and Ravens fans went crazy as their team jumped out to an early lead (Note: we still don't know where these Ravens fans came from).
Twitter became a judge as the battle for best commercial begins. This is where we start to see who watches the Super Bowl for football, who watches for commercials and who watches because they were given an assignment to analyze the visual communication and stereotypes portrayed in the ads.
The Audi: Prom ad made every high school boy's dreams come true – driving a fast car, kissing the prom queen and making a black eye look cool. On Twitter, guys around the world cheered, girls swooned and communication students deciphered how the message was sexist.
Go Daddy did what Go Daddy does best by making everyone feel uncomfortable. Instead of Danica Patrick in the shower or flipping her hair in a courtroom, we saw the merging of "sexy and smart," which was really just watching two people make out for 10 very long seconds.
Twitter sure did love it, though.
Throw in some Amy Poehler, a library destroyed over an Oreo, a Calvin Klein model who is no match for Beyonce's sex appeal and some old people "getting cray" while eating Taco Bell and listening to Fun. in Spanish. That pretty much sums up the first half.
Oh yeah, and apparently people are really excited for Fast & Furious 6.
Halftime – or should I use the Twitter name "Beyonce Bowl" – was when things really started to  heat up on the web.
Some didn't like the performance, and some loved it. Women want to be Beyonce, and men want their girlfriends and wives to look like Beyonce. People complained because Jay-Z didn't make a guest appearance. Others moped when poor Kelly and Michelle only got about three minutes of stage time before Beyonce dismissed them. We're not even sure if their microphones were on during the performance.
A few Twitter users hoped that Justin Timberlake would show up to re-create the Super Bowl XXXVIII halftime show. And some just wanted the rest of the game canceled so Beyonce could perform for 30 more minutes.
Beyonce gave way to a stadium blackout drama that made it impossible for the game to continue. Viewers faced a dilemma: watch the players roll around on the ground stretching, or watch Twitter.
Obviously Twitter won.
Companies such as Oreo and Tide capitalized on the power outage by tweeting punny ads about how their products would outlast such a situation. Twitter users got creative with where to place blame for the loss of light.
Was it a failed generator? Of course not.
It was obviously due to Beyonce's stage lights using up all the stadium's energy. Or it was probably the NFL acting through the Illuminati to interfere with the game's momentum so the 49ers could make a comeback. That way the Super Bowl wouldn't be a blowout and it would get higher ratings.
But most likely it was the Marquette bat's fault.
Throw in some dancing pistachios, an adorable trainer/Clydesdale story that put all romcoms to shame and a 49ers comeback, and you have the second half.
The end of the game featured Twitter debate over a potential holding call in the end zone, more Ray Lewis jokes and some very impressive confetti angels. Go Daddy somehow managed to get another airing of its make out ad, and trophies were awarded on what was potentially the smallest post-game stage in Super Bowl history.
It was Beyonce's fault again.
Oh yeah, and the Ravens won, and everyone was so excited … tweeted everyone who will never cheer for the Ravens again.
So there you have it. Super Bowl XLVII – 24.1 million tweets later.
But wait, there was a football game, you say? Big plays? Lots of offense? An MVP? A number of on-field almost-fights?!
The Baltimore Ravens may have won the game, but Twitter was the real winner Sunday night.
Well played, Twitter, well played.
—
Brooke Goodman is a senior studying journalism and political science. Email [email protected] with anything you'd like to see her write about.
Leave a Comment