Video games named as a possible source of violence in the wake of Newtown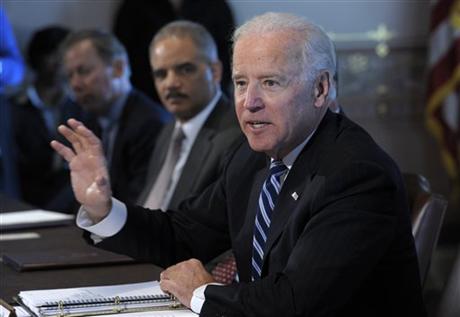 In the month following the shooting at Sandy Hook Elementary School in Newtown, Conn., there have been many calls for action regarding gun violence from across the country. One of the more prominent discussions is about violence prevalent in mass media, specifically in video games. 

Media depictions of violence are only one piece of a complex and muddied puzzle that emerged after the horrific events in the Connecticut school. Many other factors, such as mental health, easy access to guns  and the prevalence of assault weapons, are also being considered in the analysis of that tragedy and the steps taken in the next few months by government officials.
A bill proposed Friday by U.S. Sen. Jay Rockefeller, D-W.Va., calls for new studies to clarify that puzzle, something some groups within the video game industry support. 

One of the major complaints against violent video games is that they lead to excessive displays of aggression and a desensitization in those who play them.
Some say additional scientific studies are necessary before drawing a conclusion because the evidence produced in the past few years is relatively inconclusive.
Some studies, most recently one released by Brock University in Ontario, Canada in 2012, have shown a potential connection between violent video games and later displays of aggression in high school students. But others, such as a 2010 study from Texas A&M University published in the American Psychological Association's Psychological Bulletin, have shown little correlation between the two factors.
Video game companies and players raised the question of whether video games should be blamed for violent acts or if they are simply a scapegoat.
"When it comes down to it, blaming guns, videos games, the parents or the schools is simply an excuse for the real issue," said Nick Conrardy, a senior in the College of Arts & Sciences and a regular video game player.
Conrardy said the societal approach to mental illness, especially the dearth of treatment options, is far more critical than violent video games.
"Ideally, we would be using our energy from the shootings to fund a new era of psychiatric research to prevent something like this from ever happening again," he said. "Unfortunately, as long as we keep playing the blame game, that's never going to happen."
In addition, any media bans crafted by legislators would have to contend with First Amendment challenges and court precedent, said Robert Drechsel, a professor of journalism and mass communication at the University of Wisconsin-Madison. For example, the 2011 case Brown v. Entertainment Merchants Association ruled that video games are protected speech in the same manner as other forms of media.
"The courts are automatically suspicious of the constitutionality of any law that limits speech because of objections to its content," Drechsel said. "The Supreme Court in the video games case made clear it was unwilling to establish any exemption to that rule for violent content even when made available to minors."
Don Downs, a professor of political science, law and journalism at Madison, said there have not been any specific cases dealing with violence in the media. He said threats of violence on their own are not protected, and violence does not fall under the American interpretation of obscenity.
Historically, regulatory laws do not stand up well to challenges in court if they are written broadly or vaguely, because they threaten the free flow of ideas.
"(Justice) Alito and (Chief Justice) Roberts said that the statute would be on stronger footing if it 'targeted a narrower class of graphic depictions' and was written less vaguely and broadly," Downs said of the Brown ruling. "If the law dealt with extreme portrayals of violence, that might make a difference."
The ruling "will make it very difficult to regulate violent content in the media,"Drechsel said, but that dissent in the case may lead to an interpretation under which "if the evidence of harm caused by media violence could be definitively established, regulation might become permissible."