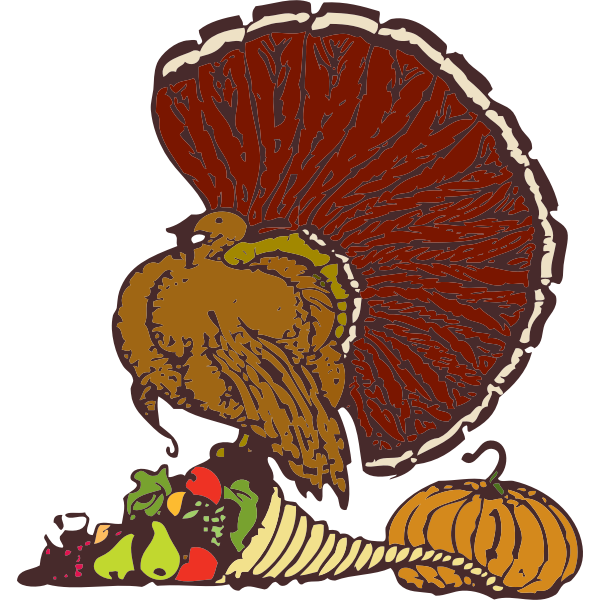 For many students at Marquette, the holidays are often accompanied by home visits, family time and traditional American meals and celebrations. But, it is important to remember that not all Marquette students have the same experience surrounding the holiday season. For students who do not have as traditional of holiday experiences, it is important that they can find comfort in their "home away from home." 
Marquette is home to over 700 international students who come from 68 countries around the world. This can mean that these international students may not celebrate the Thanksgiving holiday nor are they able to travel home as easily as students who are local or domestic.
In addition, some students may choose to remain on campus during this holiday break because of strained family situations that make the journey home less than desirable.
Struggles with home life and family dynamics are exacerbated by the holiday season. For students who do not feel comfortable traveling back home or even simply do not wish to be forced into a dining room with their families, they deserve to find solace in their home at Marquette.
As many students disband for Thanksgiving break, others do not even celebrate the holiday. This can make the five-day break lonely and isolating for students who do stay back on campus. 
One great opportunity students who stay on campus over break have to connect with their peers and feel included in festivities is at the free Thanksgiving dinner that will be provided at Cobeen Hall on Nov. 24. There, students can gather and enjoy one another's company over a meal.
The Alumni Memorial Union is closed entirely Nov. 24 through Nov. 26 — and it's not the only student hub closed down for break. Students who may want to study — alone or in groups — will not have access to the Raynor Memorial Library Nov. 24 and Nov. 25. The Union Sports Annex — which is a popular hangout spot among students — will also be inaccessible Nov. 24 through Nov. 26. 
Marquette should strive to give students access to these group spaces on campus so they can connect with other students who remain on campus. If anything has been learned from the COVID–19 pandemic, it is that even brief periods of isolation can be very harmful to people's mental health. 
Loneliness and isolation are associated with a higher risk for anxiety, depression and self-harm. Especially because college students are already under significant stress from class work, social lives and economic strain, it is important that more weight is not placed on their shoulders. 
Another thing that can make students feel alone during the holiday season is that one person's celebration can be another's mourning. 
Some Indigenous people do not view Thanksgiving the same way that white Americans might. For these Indigenous people, Thanksgiving can represent many other things such as a day to reflect on their ancestral history and the oppression that they still experience in the modern day. 
It is no secret that the holiday season is closely centered around food. For people who struggle with dietary limitations or eating disorders, these days can be a harsh reminder of what they endure. 
Eating disorders are the second deadliest mental illness — second only to opioid addiction and overdose. 
Many people's holiday traditions include large feasts, platters of desserts and indulgent beverages — and although for some this may be part of the fun, for others it causes distress. It is important for everyone to be conscious of how they treat the discussion of food during the holidays. There is never any reason (other than medical concerns) to comment on somebody's physical appearance, weight or food consumption. 
Overall, everyone should strive to be kind, considerate and conscious of how they speak to those around them during the holidays. It is a happy time for some and a lonely one for others, and those are both acceptable feelings that should be understood and validated.
---
Editorial topics by the Marquette Wire are decided at weekly meetings between members of the executive board. The editorial is crafted with leadership by the executive opinions editor. The executive board consists of the executive director of the Wire, managing editor of the Marquette Tribune, managing editor of the Marquette Journal, general manager of MUTV, general manager of MUR and ten additional top editors across the organization.