MANNO: A late hatcher tests his wings in 'Twitterverse'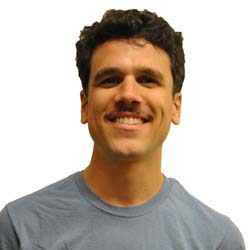 This fall break, I've decided I'm going to jump on the caboose of the Twitter train with my first tweets. Contain your excitement, my 15 followers. I'm going to try to make these as interesting as I can.
I've always avoided Twitter, writing it off as a mechanism for CNN to feel young again and a forum for fake Michael Jordans. I wasn't going to buy into the 140 characters, thinking a barrage of information tidbits is about as revolutionary as Dippin' Dots. But maybe Twitter has its merits, and I just have yet to tap into them.
After all, as time has gone by, Twitter's full potential has been unveiled. In Iran's Green Revolution and in the Arab Spring, Twitter provided a means of swift communication both internally and across the world. Rather than cutting down information with its length constraints, Twitter has proved it can condense that information to a form that is quick and easy to absorb.  It's all so simple.
I've had my reasons for keeping away from the little blue bird – I also don't have a smartphone, and my stupidphone isn't Twitter friendly. But I've decided it's time to jump in. As I get acquainted, here are some of my tweets to look forward to over break.
Planes, trains and automobiles: I have about 17 hours worth of travel time to kill on my trip home to Cleveland, most of which will be filled with the live entertainment that comes free with a ride on the Megabus.
On one past ride, the bus was pulled over by three cop cars after a grumpy and chilly passenger secretly called the fuzz to warn about an unstable bus driver. As it turns out, she was just peeved after the driver told her he couldn't raise the bus's temperature. One cop asked the rest of the passengers if the driver was in any way acting like a loon, to which the response was a resounding "NOPE."
Of course, the driver set the rest of the ride at 90 mph cruise control to make up for lost time, so I can't say he had all his marbles. Thanks a lot, lady. Another of these situations may warrant a live-tweeting scenario.
A long-awaited grilled cheese: As a Cleveland staple and Food-Network-famous food joint, Melt Bar & Grilled will surely be getting a visit or two from me. I've worked hard to make my way through this restaurant's colossal list of grilled cheese sammies, from one with lasagna to the almighty "Parmageddeon" pierogi sandwich. Expect a gooey play-by-play and a reveal of which sandwich is worthy of a tweet.
The retweet: I vow to retweet an interesting factoid from my diverse list of followees, from OnMilwaukee to Bill Nye the Science Guy. This may or may not be in jest of some political remark.
Internet links: I always find cool stuff on the Internet.

My 24-mile skydive to Earth: Over break, I will attempt to jump from the edge of the earth, somewhere beyond the cosmic horizon, and parachute down to the New Mexico desert. My daredevil persona will break free. It's where I get my nickname, Tony "The Tornado" Manno.
It's been done? Well, I guess I'll pass then. Just take my word for it that I would have done this otherwise. Maybe Felix Baumgartner's tweets will be a bit more interesting than mine this week. (Really, how cool was that?)
So wish me luck in my tweeting, folks. They may not be earth-shaking, but hey, I have to start somewhere. Follow me at @tonymanno64, and feel free to pass along some tips and tricks to get me started.
(And just be happy I went through this whole column without a hashtag pun. #irony.)
Leave a Comment