First phase of new engineering building approved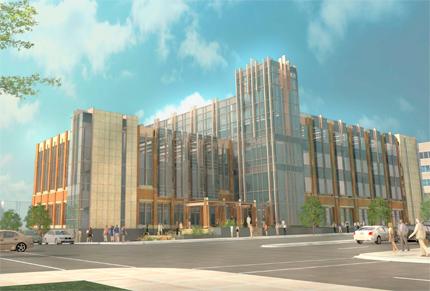 The Marquette board of trustees has approved a proposal for the first phase of the new College of Engineering building at 16th Street and Wisconsin Avenue.
University officials anticipate construction on the five story, 100,000 square foot building will begin this spring, according to a Thursday press release from the university.
The facility is part of the Discovery Learning Complex, which is expected to cost $100 million to complete.
The first phase will feature various new laboratories — including a two-story materials and structural testing laboratory — as well as student common space and offices.
The university already has received $25 million in actual donations to fund the first phase and expects to receive another $10 million in pledged donations over the next two years, University President the Rev. Robert A. Wild said in a statement. More than $68 million of the project's total cost has been pledged, he said
Eventually, the first phase of construction will be joined with an additional 150,000-square-foot facility with more laboratories, classrooms and offices.
Leave a Comment