The World's Most Famous Arena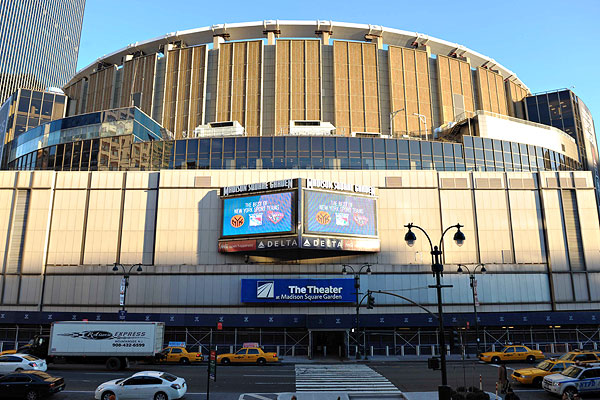 It wasn't even half full. People left early when St. John's was down 14 points. Madison Square Garden was silent. Then, all of a sudden, the world's most famous arena showed its teeth. A furious comeback by the Johnnies put the spotlight back on New York City and energy back into MSG. The arena that has seen 12 straight nights of Billy Joel, 62 Elton John concerts, NBA titles, Stanley Cups, and heavy-weight title bouts, witnessed Marquette's first ever Big East title. No, this does not compare to the earlier mentioned, but none the less, the Warriors and Vander Blue shined on the biggest of stages. The aura, prestigious, and noise that comes from within MSG is unrivaled by anything you have experienced.
As next week rolls along, Madison Square Garden is host to even a bigger stage in the Big East Tournament. Christmas time, but better, for New Yorkers and basketball fans alike. When Bill Clinton and Denzel sit courtside you know something big is on hand. But it's the moment you first step foot into MSG that you know you just stepped into history. Whether it's a Wednesday night Rangers game, or a Big East regular season title clinching game, Madison Square Garden never disappoints. Maybe it's the odd shape, different seating layout, or acoustic wooden ceiling panels that make it so great, but simply put, Madison Square Garden puts you in awe. When you walk down 7th Avenue or across on 33rd Street, the building comes out of nowhere. But after you experience The Garden, you will never forget it. It commands respect. It's earned the respect. It's the world's most famous arena.  
Leave a Comment