Lauren's Library: Matthew Perry's new memoir
As an avid lover of "Friends," the hit sitcom that ran for ten years, I am easily tempted to buy or read anything that is plastered with the "How you doin'?" quote. I have read books about the creation of the show, to playing trivia, to rewatching random episodes on Nick at Nite.
When Matthew Perry published his memoir Nov. 1, "Friends, Lovers, and the Big Terrible Thing," I knew that it would be a must-read on my list. With the cover of the book featuring a headshot of Perry with a blue background, I knew it was going to be deep and meaningful.
Perry begins his story by reliving his near-death experience, a hospitalization due to his opioid overdose, a way to not only draw the reader in but also a way for the audience to truly grasp the intensity of the situation. He descriptively writes about an event that no one ever thinks they will have to live through, only to tell his readers that he did.
Even with the power behind the first chapter, he never failed to throw in a joke, hoping to continue making people laugh, something I enjoyed as I thought it gave readers a deeper look into Perry's head and his coping process.
At the beginning of the book, I found it difficult to follow Perry's storyline as he switched from one situation to another. There were times when he spent most of a chapter discussing his struggles in-depth and then quickly switched to events in his childhood.
Although Perry's writing style differed from anything I have ever read before, once I adapted to his method, I grew to enjoy it. I found it interesting how he made connections between his childhood trauma and his present-day choices.
Perry spends time not only on the large events in his life but also on the small ones, all of which have shaped him into the person he is today. I personally enjoyed how he went deep into his daily tasks, expressing his thought process and reasoning behind each action he took. Although some may see this style of writing as too descriptive, I truly believe it gave me a deeper understanding of the real Matthew Perry.
Easily one of the most monumental moments in his story was when he first read the script for "Friends" and felt an instant connection to Chandler Bing, a character he sees himself in. Although the character itself was not based on Perry, he is able to decipher and emphasize key traits that make Chandler the character he was.
Since "Friends" was such a huge part of his life, Perry writes about what life was like behind the scenes, but more importantly how it affected him as a person. When he first landed this role, he described a sense of fulfillment in his life, but as the seasons continued, he lost that. He spent years making people laugh in the comfort of their homes, but he was nowhere near that comfort outside of the studio.
As someone who watched "Friends" without a single clue as to what Perry was facing outside of the studio, his memoir gave me a closer look into the person he was, instead of the character he was acting to be. Now as I rewatch episodes, I am able to see how his addiction was taking a physical toll on him and the character he was portraying.
There were times when I had to put the book down, no matter how intrigued I was, because he was so raw and honest with his readers, something I find vital in writing a memoir. He retold his stories from rehab, in addition to what brought him back through his point of view, but also those who were around him and supporting him.
Perry takes the readers on an intense journey of his life-long battle with addiction and the struggles he faced along the way. He truly opens himself up to a world of judgment, just to tell his story and hopes to help people along their rehab journey.
I believe this book should be a must-read on everyone's list, whether they are an enthusiast of "Friends" or just interested in the reality of what stars go through outside of the studio, causing my overall rating of this memoir is a 4.5/5 stars.
This story was written by Lauren Puthoff. She can be reached at [email protected].
Leave a Comment
About the Contributor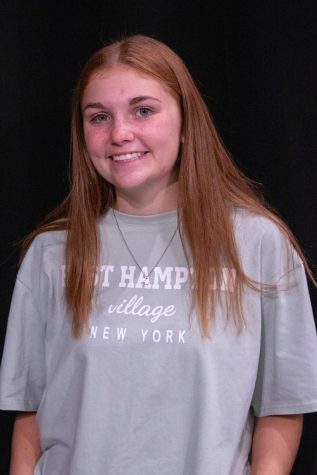 Lauren Puthoff, Assistant Arts & Entertainment Editor
Lauren is an Assistant Arts & Entertainment Editor at the Wire. She is a first-year from Bettendorf, IA studying construction engineering.

In her...