Fencing club hosts inaugural "stabs on stage" in Varsity
Varsity Theatre is often home to musical performances and movies, but on Sunday morning, the performers wore all white and their instruments were their fencing blades.
The Marquette Fencing Club's "Stabs on Stage" event brought together Marquette fencers and students from the University of Wisconsin-Whitewater.
Marquette Fencing Club president Anthony Om said that it wasn't hard to welcome in their guests from Whitewater.
"A lot of the clubs I talk to all have very small communities, so it's nice to be able to foster that one big community," Om said.
The tournament consisted of a series of scrimmages in an elimination bracket format. All participants filled a variety of roles when they weren't competing in their bouts. They all took turns filling the role of judge, who kept track of the score and the timing in each individual contest. After group play ended and the tournament bracket began, other fencers acted as line coaches, who helped give strategic tips and encouraged the competitors.
The Marquette Fencing Club participates in local tournaments and practices on Mondays, Wednesdays and Fridays. The team recently made a transition changing from classical fencing to electrical fencing. Classical fencing uses a system in which the points are tracked through an honor system. Introducing electrical fencing allows for a more precise scoring system.
The club now hopes to join the Midwest Fencing Conference and Ibanez-Baldor believes that it's just a matter of time until the club joins the conference.
"The biggest thing is just people. I know recruitment hasn't always been the best, just the more recruitment we can get is really what we need to get us to the next level, or practice space too," Ibanez-Baldor said.
Om said spaces for practices and tournaments are a primary concern for the club. Marquette's fencers currently practice in Humphrey Hall after the closure of the Helfaer Tennis and Recreation Center at the end of 2022. Ibanez-Baldor hopes for a larger space when the new Rec Center is completed in late-2024.
"Almost no one knows where to find us. So usually when people are like 'we wanna join,' they don't even know where to find us," Ibanez-Baldor said.
Along with new facilities, the club hopes for more funding as they grow. Club member Eric Nassos, a senior in the College of Business Administration, thinks that money is the main way to help grow the club.
"We don't have a lot of access to coaching, but in order to entice a coach, we have to arrive. We don't have a lot money to raise funds for travel, to getting into the conference, there's a fee to be a part of it. Marquette's been great at giving us refunds, but we haven't received any outright investment, we have to raise the money and hope that we get it back later," Nassos said.
The tournament's final was between Nassos and Brady Joyce, a first-year from the University of Wisconsin-Whitewater. Nassos took the win, but right afterward, Joyce approached his opponent and asked what he could do next time to be better.
"That's how it is with just niche sports in general, but the fencing community especially. Everyone's in a different place in where they are in fencing, so they might as well give some advice and give some pointers. Better competition means you get better," Nassos said.
Many of the fencing club members don't have any experience competing in the sport before college, Om said.
However, that lack of experience doesn't stop them from showing up for more.
"I just like the community we have, it's like a small group, but I feel like I really mesh with everyone. We have this aspect of coming together. I think it's just the people we have, I just love being with these guys all the time," Om said.
This story was written by Andrew Hubbuch. He can be reached at [email protected].
Leave a Comment
About the Contributors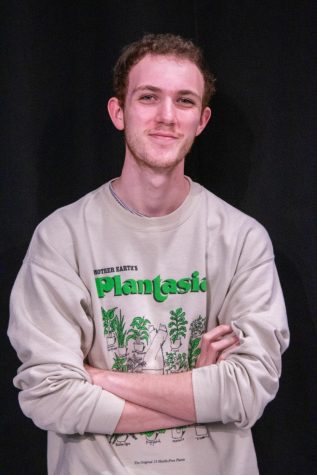 Andrew Hubbuch, Assistant MUTV Multimedia News Journalist
Andrew is a News Multimedia Journalist at the Wire. He is a junior from Algonquin, IL studying digital media.

In his free time, Andrew enjoys watching...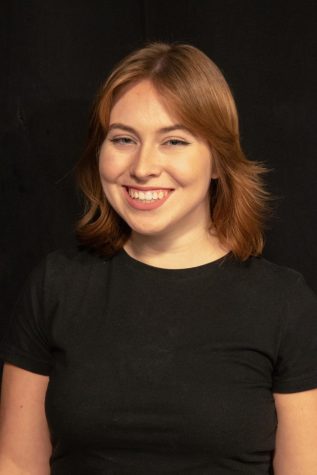 Katie Craig, Staff Photographer
Katie is a Staff Photographer at the Wire. She is a first-year from Lakeville, MN studying digital media and minoring in advertising.

In her free time,...