Blee's leadership translates in Golden Eagles success from the draw control
Before the start of every play, senior defender Mary Blee is supported by her teammates as she takes the draw and passes it off to either of the two waiting around the circle.
"I will 100% start every game with my righty pull," Blee said. "Our entire draw team is connected the entire game no matter who's in no matter who's out."
As the starting draw specialist for the team, Blee has taken on a leadership role in the unit. Something which senior defender Ellie Henry said has translated into Marquette's success this season.
"Blee holds everyone around her to that standard of excellence," Henry said. "Our draw team is number one in the country and that's by no accident. Just the hard work she puts in, on and off the field, both studying and just the work of doing the job and continually getting up."
Blee wasn't always in the starting lineup though.
Coming into her first year, Blee was considered a defender, but once the coaching staff found out about her previous experience with the draw team, they started to build her skill set.
"I've been taking draws ever since I was in high school," Blee said. "They automatically started considering me for it. I learned a lot from Emily Cooper, who was the draw specialist before me, and so my sophomore year I spent just learning from her and trying to fit into the draw team."
Assistant head coach Caitlin Wolf said that growing her in that aspect has been a goal since she arrived at Marquette.
"She came in as a defender with a draw specialist, so throughout her four years, we've kind of pulled her from the defensive side and have solely focused on her draw skill and made that her main focus," Wolf said. "That really benefited her and benefited our team."
Marquette is ranked first in draw controls per game amongst Division I schools through its first four games.
Blee said it is something that she hopes to continue throughout her senior season.
"To continue finding success as a team and as a unit on the field," Blee said. "Right now, our draw team is number one in the country, but I would love to stay at least top five."
There's no lack of pride in that nationally-ranked draw team either.
"There's a joke that everyone wants to be on the draw team," Wolf said. "Everyone's always trying out for the draw team, they want to be part of it because of how much pride it has in the group and how much importance it has on the team."
With the hard work she put in, Blee has become more consistent to the point where Henry described a time every draw landed in the same spot.
"It was SDSU game, I remember going out for several and the ball was consistently going to the same place," Henry said. "The SDSU girl looks at me, she goes, 'I have no idea where the ball is gonna go.' And I remember looking at her and being like, 'oh, yeah, okay.' Are you kidding me? It's going to the same place every time."
Last season, Blee recorded 74 draws after only posting seven her sophomore season. Wolf credited the stat to Blee's extra practice throughout the summer and season.
"Mary put in a lot of time off the field, a lot of individual work with me working on different draws," Wolf said. "She puts in a lot of work on the offseason at home. On her own time, she studies the draw, she's very passionate about the skill set, and how much of an impact she can make on your team."
Blee has four different draws, but the most skilled is the self-draw.
"It's really impressive to be able to get a self-draw and get it so cleanly and Blee has been absolutely killing it in that aspect," Henry said. "Get this ball cleanly and safely. And then we can push the ball and score. That's always the goal is how to get the ball off the field as fast as possible to get a goal off."
The passion Blee has for the draw team is what makes the team stronger and the trust instilled in that unit has spread to the entire team.
"You see people who believe in each other and will have each other's backs," Blee said. "We've created a culture on our team where it's a lot more we over me. And that's how we find success is when we're all connected and playing together."
This story was written by Emma Kroll. She can be reached at [email protected] or on Twitter @emma_kroll_.
Leave a Comment
About the Contributor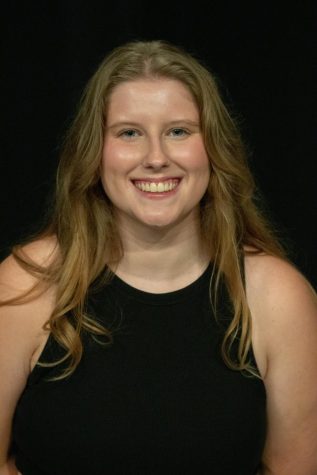 Emma Kroll, Sports Reporter
Emma is a Sports Reporter at the Wire. She is a first-year from Janesville, WI studying journalism.

In her free time, Emma enjoys baseball, playing...