Meyer proves doubters wrong by joining Bucks Rim Rockers
Quinn Meyer is a first-year student in the College of Arts & Sciences, but once his classes are over, he drives over to St. Marcus Middle School for practice with the Milwaukee Bucks Rim Rockers. Known for their high-flying stunts and acrobatic dunks, the Rim Rockers perform in gyms throughout Wisconsin.
Meyer said he first heard of the opportunity to join the team at the end of his senior year of high school. 
He went to Marquette High School and they brought in a representative from the Milwaukee Bucks who talked about different interning and job opportunities within their organization. One of the options she mentioned were the entertainment teams, which includes the Rim Rockers. 
With his background in gymnastics, Meyer thought he could be a good fit for the team.
"Gymnastics for about 10 years was definitely helpful and I did diving for a year and that helped me out a lot because it made me learn how to control my spacing when I jump," Meyer said.
After many emails, practices and several rounds of tryouts, he made the team in July.
Now he spends his time traveling with the Rim Rockers to their performances. Meyer said managing the practices, events and performances along with his academics and other clubs, including the Marquette Gymnastics Club and Marquette Powerlifting Club, was a struggle during his first semester, but he's got the hang of it now.
His favorite performance so far was performing in front of his friends from Marquette at the men's basketball game against Seton Hall Dec. 27.
"That was the most nervous I've been in my entire life," Meyer said. "I knew a bunch of people (in the crowd), it's my school and the best people on the Rim Rockers were there." 
The Rim Rockers team consists of 15 performers with different backgrounds and skill sets. Meyer is one of the newest members, but the rest of the squad welcomed him with open arms.
"I am extremely grateful for my teammates. They have been really good leaders, super helpful," Meyer said. "They've taught me more than just Rim Rockers too, like how to have good character through leading by example." 
Meyer said that throughout his time in gymnastics his one goal was to make it to the top. 
"All my life I did gymnastics and my goal was to go to the Olympics. I worked really hard at that and that was all I was thinking about," Meyer said. 
Unfortunately, those dreams would never be realized after he broke his back at the age of 12. After a year of recovery, he was finally able to work out again, but he said he couldn't return to the level of gymnastics he was once at.  
"I had to take a year off of gymnastics and I went back to it, but it just wasn't the same and I had to quit," Meyer said.
But a new sport took its place: lacrosse.
Meyer had been playing lacrosse for a while and he formed a new goal. But his dream of playing the sport at the Division I level was once again knocked down.  
"My freshman year and my sophomore year I'm playing pretty well and I'm getting a lot looks from Division II and Division III coaches and I got an invite to a Division I lacrosse camp," Meyer said. "Then I tore my ACL for the first time." 
He had to undergo surgery and weeks of physical therapy to heal. Nine months of recovery later, he returned to the field. However, four days after he was cleared for his season, he tore his ACL again.
"My pediatrician and a lot of (physical therapists) told me I should never play sports again," Meyer said. "I had a lot of people make fun of me, even some of my friends. It was a really bad experience for me."
Throughout his second ACL recovery, Meyer said that his friends would tease him and he felt like they were turning their backs on him.
While that time was difficult and he couldn't do much, Meyer said he strived to get better and show everyone that he could do what he set his mind to.
"(My motivation) was the pain I felt and the loneliness I felt when I tore my ACL again and all the doctors and family members and friends that said I should just quit," Meyer said. "I found a place I could put it in which was the gym, it was reading, it was waking up early, it was learning to put my pain into greatness."
He's taking the confidence and drive he gained from these experiences and applying it to the Rim Rockers this season and for the years to come. As he soars through the air, Quinn Meyer said he will remember where he came from and the trials it took to get there.
"I want to do (the Rim Rockers) definitely for the next four years for sure. If I'm in Milwaukee for however long after college, I would do it every year I can," Meyer said. "Just go until I can't basically, it's addicting."
This story was written by Izzy Fonfara Drewel. She can be reached at [email protected]
Leave a Comment
About the Contributor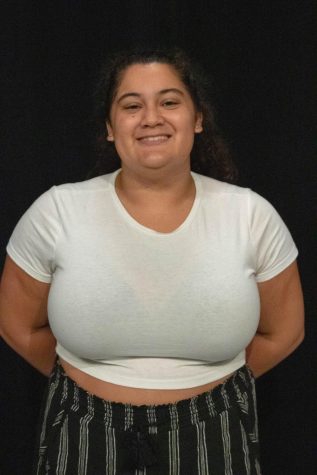 Izzy Fonfara Drewel, Executive Arts & Entertainment Editor
Izzy is the Executive Arts & Entertainment Editor at the Wire. She is a sophomore from Papillion, NE studying journalism and minoring in music and...