8th annual Foley run looks to support fallen journalist
Friends and family showed up on Marquette's campus to show their support for the eighth annual Foley Run last Saturday, Oct. 15.
James Foley was an American journalist and Marquette alum who was captured and killed by ISIS in Syria in 2014. Foley was working as a freelance journalist at the time.
The run was in support of Foley and the Foley Foundation, which was founded after his death by his mom, Diane Foley to advocate for bringing United States nationals back home, as well as teaching journalism safety.
Tom Durkin, education program director for the Foley Foundation and a friend of Jim's, set up and participated in the event with his family.
"In Jim's memory, we want to protect journalists. We need journalists to tell stories, we need them to uncover the truth, and in order to do that we need them to be safe," Tom said.
Tom Durkin's mom, Pat Durkin, also showed up in support.
"I'm heartbroken for the reason for having to have this run, but it's wonderful to see the number of people that continue to come out and continue to support. It's great to see that Jim's legacy is carrying on," Pat said.
Catherine Simmerer, a graduate student in the English department, has a brother in the Army and comes from a military family. She ran in support of Foley and others stuck in other countries.
"The year that my brother went to Afghanistan was a really difficult year for me. I'm here to support those who experience that same thing," Simmerer said.
James Foley started as a writer before he became a journalist. Tom Durkin said James realized he could go places and tell people what was going on around the world, which led him to become a journalist.
"It was admirable, but it was also concerning because we knew he was putting himself at risk to tell other stories, but I completely admire him for what he did," Tom Durkin said.
Foley also wrote a letter in 2011, when he was captured for the first time at a detention center in Libya.
"When Jim wrote, he talked a lot about his experience at Marquette and what it meant to him to know that the people here were trying to get him home," Tom Durkin said.
Diane said that her son's love for Marquette was one of the things that got him through his capture.
"I love Marquette," Diane said. "I'm so grateful. What would have happened if Jim had been held hostage and he didn't know that those at home cared about him. Those things kept him going."
Diane said that when James first became passionate about journalism, she was excited that he found something that combined his love for those marginalized with a career.
After he was held hostage for six weeks in Libya, Diane's excitement turned to concern.
"The scary part came when he chose to go to conflict zones, especially as we became aware of the risk. At first, we were clueless. I had no idea how risky it was," Diane said.
It was after his second capture that Jim lost his life. After eight years of fighting, the two terrorists who murdered Jim will both be serving life sentences.
"It was an important step in terms of accountability. Otherwise, people can just take our people and torture them," Diane said. "I hope it's the beginning of many."
In his memory, the Foley Foundation is still implemented in education across the country today.
"The Foley foundation works directly with the faculty in the College of Communication. The idea is we don't want safety to be seen as an add-on, we want it to be seen as being part of a journalist," Tom Durkin said.
The run is being held all over the country in memory of Jim and his legacy. It will also take place in Paris and Vietnam next month.
"I hope this spreads awareness for those who are lost, prisoners of war, and those held hostage. I hope we can bring them home," Simmerer said.
This story was written by Jolan Kruse. She can be reached at [email protected]
Leave a Comment
About the Contributor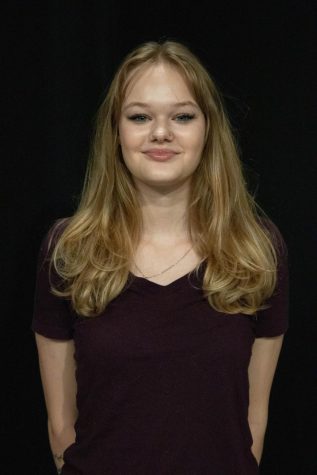 Jolan Kruse, Investigative Reporter
Jolan is an Investigative Reporter at the Wire. She is a sophomore from Arlington Heights, IL studying journalism.

In her free time, Jolan enjoys traveling,...