Marquette club swim has high expectations for season amid moving practice location
The lights flick on, a wave of humidity meets you at the door, the water sits at a cool 78.6 F and the Marquette club swim team bursts through the locker room doors ready for practice.
Each week the team holds practice Tuesday to Thursday from 6:30 to 8 p.m. inside the Helfaer Recreation Center. Assistant marketing director, Elizabeth Andrzejewski, a junior in the College of Arts & Sciences, said that since the team does not have a coach, E-Board members rotate leading practices. 
"We sign up to lead practices and are responsible for creating our sets and workouts for that day," Andrzejewski said. "While it definitely is a lot of pressure on me to create something that I hope everyone will like, I much prefer it to a coach because there isn't one person sort-of 'bossing us around.'"
With the Rec Center closing in December due to construction, President Grace Heck said the team will need to find a new place to practice. 
Heck, a senior in the College of Business Administration, said details are not fully decided but there is hope in using the pool in the basement of the Straz Tower.  
"We're not exactly sure how timing is going to work for practices because now it's 6:30-8:00," Heck said. "We'll have to see what timing looks like for our practices in the future."
A move to Straz could raise problems for the team as the pool is smaller than the one in the Rec. Due to this, Heck said the team might have to run two sets of practices or hold practices on varying days but it all depends on the turnout.
As far as competition goes, the team swims against other Midwest schools. There is also a national meet that they can qualify for. Last year, nationals were at Georgia Tech, but this season's host hasn't been announced yet.
Bennett Apostol, a junior in the College of Arts & Sciences, said he loves what traveling to the meets does for the team culture. 
"Our team culture is very inclusive," Apostol said. "We also carpool a lot of the time when we travel to swim meets. So this gives us a chance to hang out before and after we compete."
Last season, the team traveled to Madison, Michigan State, Washington University, Minnesota and Purdue for meets. 
Quinn Moceri, a senior in the College of Health Sciences, takes great pleasure in her time with the team. 
"I love the people and the tight-knit community we make together," Moceri said. "We can all come together from different majors and hometowns to enjoy our beloved sport of swimming for an hour and a half a day."
Like many of her teammates, Moceri said she has been swimming competitively for most of her life, and wanted to continue when she came to Marquette.
"I loved swimming on my past club teams so I made sure to sign up for the club team here to keep swimming and competing," Moceri said.
After each practice, the team goes to dinner together, something Andrzejewski regrets not taking part in sooner.  
"I didn't go a lot last year because I didn't realize how fun it was, and now I look forward to going every day," Andrzejewski said.
She especially enjoys that the team talks about other things than swimming, which helps create the close bonds that make the team fun.
Apostol also appreciates what the nightly dinners do for the team's chemistry.  
"After every practice is done for the night, the team goes over to The Commons together and has a team dinner," Apostol said. "This allows our team to connect with each other on a much deeper level."
Heck said the team has high expectations for this upcoming season after strong recruitment and a lot of members returning.
Andrzejewski said the team received over 60 new signatures from O-Fest and 20 new swimmers attended a practice. When talking to interested students, she made sure to emphasize the positive impact the team had on her swim career.
"MU Club Swim actually made me enjoy swimming again, which I honestly didn't like at all when I was in high school — it became sort of a chore and something I did more for my friends than for me," Andrzejewski said.
This story was written by Jack Albright. He can be reached at [email protected] or on Twitter @JackAlbrightSJ.
Leave a Comment
About the Contributor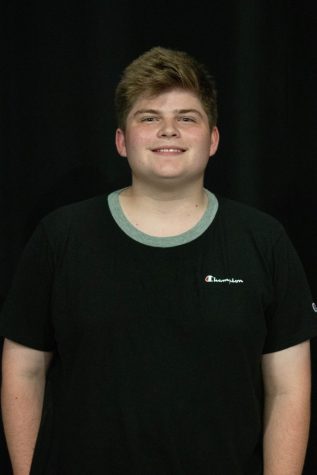 Jack Albright, Sports Reporter
Jack is a Sports Reporter at the Wire. He  is a first-year from Charlton, Massachusetts studying journalism

In his free time, Jack enjoys watching...