Marquette women's club soccer ready to kick off season
On a chilly Friday night alongside the Menomonee River, sets of light towers illuminate themselves on the turf as a large group of college students step on in hopes of making this year's Marquette women's club soccer team.
The team held tryouts Aug. 31 and Sept. 1 from 7-8:30 pm on the field. Co-club treasurer Cami Malak, a junior in the College of Nursing, said a lot of work was done behind the scenes that went into preparation for tryouts.
"Mainly it was getting field time," Malak said. "We're meeting again, as an e-board and coaching staff, tomorrow night to further finalize, but mainly it was getting field time and like promoting tryouts honestly was the biggest part of it."
Malak said as co-treasurer, her two main duties include running the team's social media and completing logistical tasks for tryouts. But she also aims to be a figurehead for the team as the season progresses.
"As the season goes on, just also stepping into more of that leadership role on the team. Setting that good example, staying focused in practices, making sure everyone shows up," Malak said.
She said in order to reserve a field at Valley Fields the team needed to apply through Marquette while the coaches got the necessary supplies to run tryouts smoothly. 
It took some creativity to recruit and find new members for the club.
"We've been really promoting on the Instagram, we have fliers up around campus and we tabled at the Rock-the-Rec event (during orientation)," Malak said. "Word of mouth too, if anyone on the team knows of any incoming Freshmen or players who didn't make the team last year and are interested, to encourage them to come tryout."
Head coach Michael Sweeney, who is in his sixth year as the guiding force, said his expectations were exceeded when over 40 students showed up and participated in tryouts.
"We were actually kinda surprised this year because we weren't able to do O-Fest. O-Fest is usually before our tryouts," Sweeney said. "(So), we were pleased (as) we weren't sure what the numbers would look like but we were very pleased with what we got."   
This year the team is led by co-captains Savanna Winiecki and Emma Armbrust, who are seniors in the College of Health Sciences and College of Arts & Sciences, respectively.
Tess Huhn, a sophomore in the College of Arts & Sciences, was not hesitant to praise the work Winiecki has done as co-captain.  
"(Winiecki) has a lot of great communication skills, and always makes sure we know what's going on and that we're well prepared for what comes next," Huhn said.
Malak also had positive words for both Winiecki and Armbrust.
"They're very communicative, they like to know that everybody else knows what's going on, not just them," Malak said. She later described them as "being willing to be the ones who are doing all of the work and helping everyone out on the team."
Malak noted an important piece of the team's identity is building a positive culture within the team as talented players aren't everything.
"We're looking to go into tryouts with building a really good team energy because I think we found last year that if we don't play well together, no matter how many gifted people we have on the team, it's not gonna go our way," Malak said. 
The team begins its season Sept. 11 at Iowa, before playing all but one of its remaining games at Valley Fields.
"I'm so excited for that because last year we had so many away games and it was like we were gone every single weekend," Huhn said. "This year, it'll be great because we can still be on campus once our game is over, so it's gonna be really good."
Malak said the goal of the team this year is simple; to make it to regionals.
This story was written by Jack Albright. He can be reached at [email protected]
Leave a Comment
About the Contributor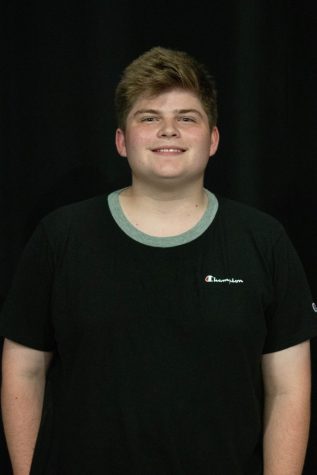 Jack Albright, Sports Reporter
Jack is a Sports Reporter at the Wire. He  is a first-year from Charlton, Massachusetts studying journalism

In his free time, Jack enjoys watching...