Increased first-year class size, a trend in Wisconsin
At Marquette University, first-year students moved into their residence halls starting August 24, but at the University of Wisconsin-Madison, some students moved into a nearby hotel.
Despite welcoming 1,990 first-year students to the Marquette University campus this fall, a 336 student increase compared to the Class of 2025, John Baworowsky, vice president for enrollment management, said this was a deliberate decision to boost the class size to pre-pandemic numbers.
Marquette has enough room to accommodate more. Baworowsky said first-year classes could contain up to 2,000 students.
There were 2,027 first-year students who committed to Marquette by National Decision Day last year on May 1.
"Bringing students to see our exciting campus and personally experiencing Cura Personalis helped us reach our larger goal," Baworowsky said in an email.
Marquette isn't the only university in Wisconsin with an increased class size in 2026.
UW-Madison also took in more first-year students, but they do not have enough room to house them all normally. However, this isn't the case at Marquette.
This is the largest first-year class at Madison in the past 2o years, enrolling 8,465 students. Madison's Class of 2026 increased by 1,159 students compared to their current sophomore class.
UW-Madison has had to house students in a nearby hotel- the Lowell Center and convert residence hall study rooms to dorm rooms for six or four students.
UW-Madison's Housing FAQ page said that all of their converted spaces have been looked into to make sure there's adequate space, similar furniture and amenities for each students as they would find in other dorm rooms.
Erin Warner, program administrator at UW-Madison posted on the UW-Madison parent page that the university was also offering free meal plans to students who lived off-campus instead of in residence halls.
"Housing is one of the many offices that I would guess is scrambling to make it work right now [with the increase in first-year students]," Warner said on the parent page. "So don't blame housing and honestly don't blame UW admissions either, perhaps it was your child who came in on the overage number and if UW had stuck to the target, you wouldn't be stocking up on badger gear."
UW-Madison students living in residence halls also may have had to wait until a few days before move-in day to receive their housing assignments.
Although UW-Madison is faced with an increase, Baworowsky said this isn't a Marquette issue.
Even with the 20% increase in class size, Marquette didn't have to open O'Donnell residence hall that was shut down last year.
"It's actually because of the smaller sophomore class," Stephanie Quade, dean of students, said. "So the vacancies are across the system, and they [the university] were able to move on all of that without having to reopen O'Donnell."
Quade said that from her understanding when the fall semester started residence halls were at capacity, so there may be challenges if someone wants to switch rooms.
However, Quade said in any year there will inevitably be some students who do not show up to campus that the university anticipated or eventually drop out.
"We'll start having a better sense after that," Quade said.
Baworowsky said that 92% of the Class of 2026 decided to live in Marquette's residence halls.
Both Baworowsky and Quade said that this increase was intentional. Baworowsky said that the university has been able to plan for this over the past eight months, so there were many meetings when it came to discussing the right amount of class sections to support the increase of students and therefore avoid registration issues.
"It certainly looks like everybody was able to get schedules that they wanted, nobody likes all of their schedule, but I did not hear that we had big swaths of things that students couldn't get into classes," Quade said.
At Marquette Central manager, Deanna Davis, said they also haven't had any issues with the increased-class size.
"We have not had to adapt as our contact volumes have not drastically increased from the past few years," Davis said in an email.
An issue the university has faced, though, is hiring more students for student leadership positions throughout campus.
Quade said after looking at the student numbers at Summer Priority Advising & Registration Kick-Off, the university knew they would have to hire more orientation leaders and resident assistants, and fully staff every other student leadership position on campus.
Quade also said that despite this being a significant priority for the university, it's been a huge challenge since it's been difficult to fill those roles.
"For instance, I served on the President's Safety Task Force last year, and one of the big concerns had been limo drivers, and there was just really a dearth of students applying to be limo drivers. And so there [was] kind of this ripple effect of places that we would normally have students working and applying to do things … that has been a challenge across campus," Quade said.
This story was written by Julia Abuzzahab. She can be reached at [email protected]
Leave a Comment
About the Contributors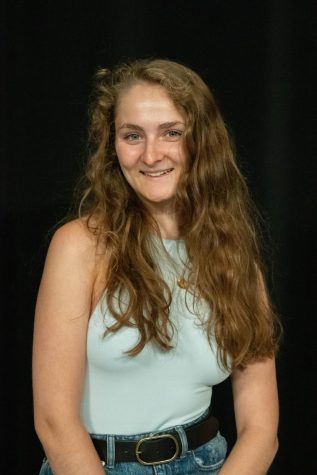 Julia Abuzzahab, Executive News Editor
Julia is the Executive New Editor at the Wire. She is a junior from Wausau, WI studying journalism and minoring in film & media studies.

In her...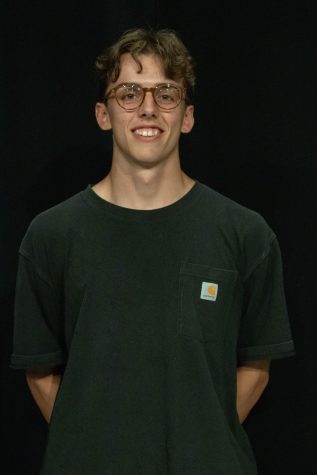 Keifer Russell, Staff Photographer
Keifer is a Staff Photographer at the Wire. He is a sophomore from Whitefish Bay, WI studying digital media and minoring in public relations.

In his...