Marijuana legalization in Wisconsin not likely
Though Wednesday, April 20, or "420," is approaching, the legalization of marijuana in Wisconsin is not.
Devin LeMahieu, Wisconsin senate majority leader and Republican from Oostburg, which is around 50 miles away from Milwaukee, said in an online panel with WisPolitics.com last week that the probability marijuana is legalized in the next year, medically or recreationally, is slim to none.
"First of all, we don't have support from the caucus, and that's pretty clear," LeMahieu said. "We don't have 17 votes in the caucus for medicinal purposes or recreational purposes."
Currently in Wisconsin, CBD oil, which is derived from cannabis plants but does not contain THC, has been legal since 2017 when former Republican Wisconsin Governor Scott Walker signed legislation.
Tetrahydrocannabinol, or THC, is the main compound and the reason people get a "high" from using marijuana. Any other use of marijuana for medical or recreational purposes is illegal in Wisconsin.
A Marquette University Law School poll from 2019 indicated that the majority of Wisconsinites support the legalization of marijuana. The poll showed that 59% of Wisconsinites supported the legalization of recreational use, while 83% supported legalization for medicinal purposes.
Neighboring states such as Illinois and Minnesota have changed their stances on marijuana legalization within the past decade. In Illinois, both recreational and medical marijuana have been legal since 2020. In Minnesota, medical marijuana has been legalized since 2014.
Many supporters of marijuana legalization cite racial disparities as one of the pushes toward legalization. A 2020 report from the American Civil Liberties Union found that Black people were four times as likely as white people to be arrested for possessing marijuana in Wisconsin.
Others cite economic reasons and tax revenue as a push for legalization. The Marijuana Policy Project conducted a report on the tax revenue received from states where marijuana is legal. The report stated that in 2021 legalized states generated more than $3.7 billion in tax revenue from marijuana sales.
"The legalization and regulation of cannabis for adults has generated billions of dollars in tax revenue, funded important services and programs at the state level, and created thousands of jobs across the country," Toi Hutchinson, president and CEO of the Marijuana Policy Project, said in a press release.
In terms of medicinal properties, marijuana can be used for pain management, nausea and appetite control, among other uses. There has also been some research done on marijuana use as a way to help those struggling with PTSD.
The topic of marijuana legalization or further criminalization has already been passed around the Wisconsin legislature this year.
Back in February, Wisconsin Governor Tony Evers vetoed a bill that would have made butane cannabis extraction a Class E felony which could carry a prison sentence of up to 15 years. It's currently a Class I felony that carries a maximum three-and-a-half year prison sentence.
Butane cannabis extraction is when a hydrocarbon, like butane or propane, is used to extract cannabis concentrates. Cannabis extracted in this way can carry THC concentration of up to 90%.
"I am vetoing this bill in its entirety because I object to creating additional criminal offenses or penalties related to marijuana use," Evers said in a veto message Feb. 4. "This bill represents a continuation of past policies and paradigms we know have had detrimental effects on people, families and communities across our state while also creating a new sentencing disparity for marijuana resin."
Evers has been a supporter of decriminalizing marijuana, both recreationally and medically, during his time in office. He also cited the 2019 Marquette Law school poll as a reason for the veto.
The future of marijuana legalization in Wisconsin and the country remains up in the air.
This story was written by Megan Woolard. She can be reached at [email protected] or on Twitter @MeganWoolard4
View Comments (3)
About the Writer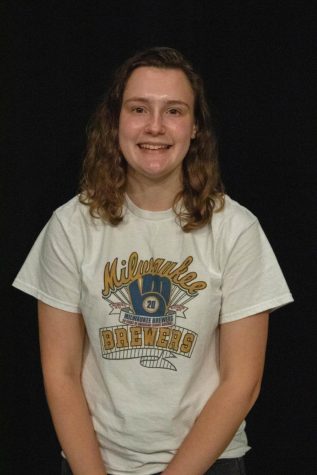 Megan Woolard, Managing Editor of the Marquette Tribune
Megan is the Managing Editor of the Marquette Tribune at the Wire. She is a junior from Portland, OR studying journalism and English literature.

In...